Photo Poetry SURFACES
2021 exhibition catalogue
210 x 210 mm
premium colour
paperback edition
£12 + p&p
buy
a copy
via email
here, letting us know your address and order details
also in stock at
The Arnolfini Bookshop
and EW Studio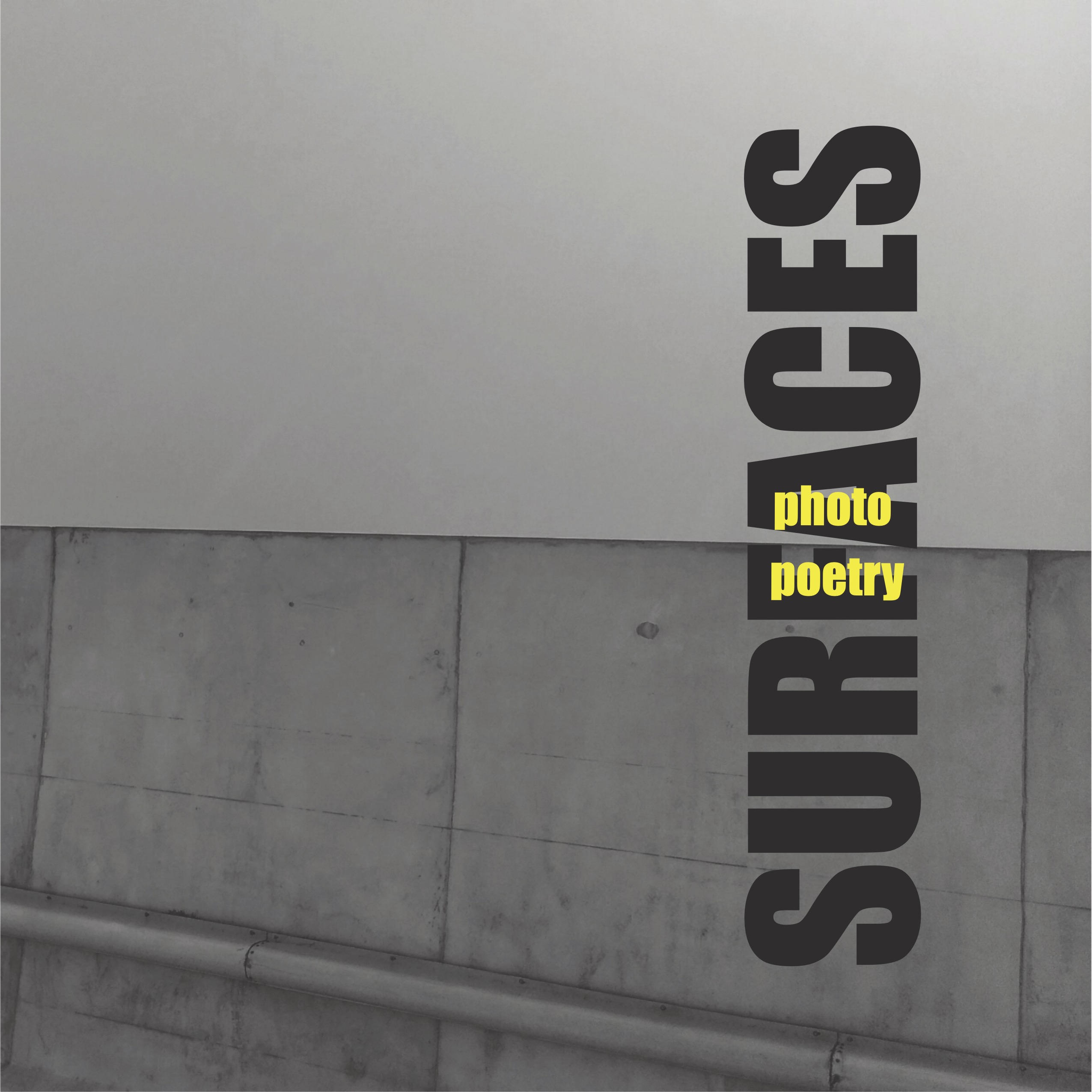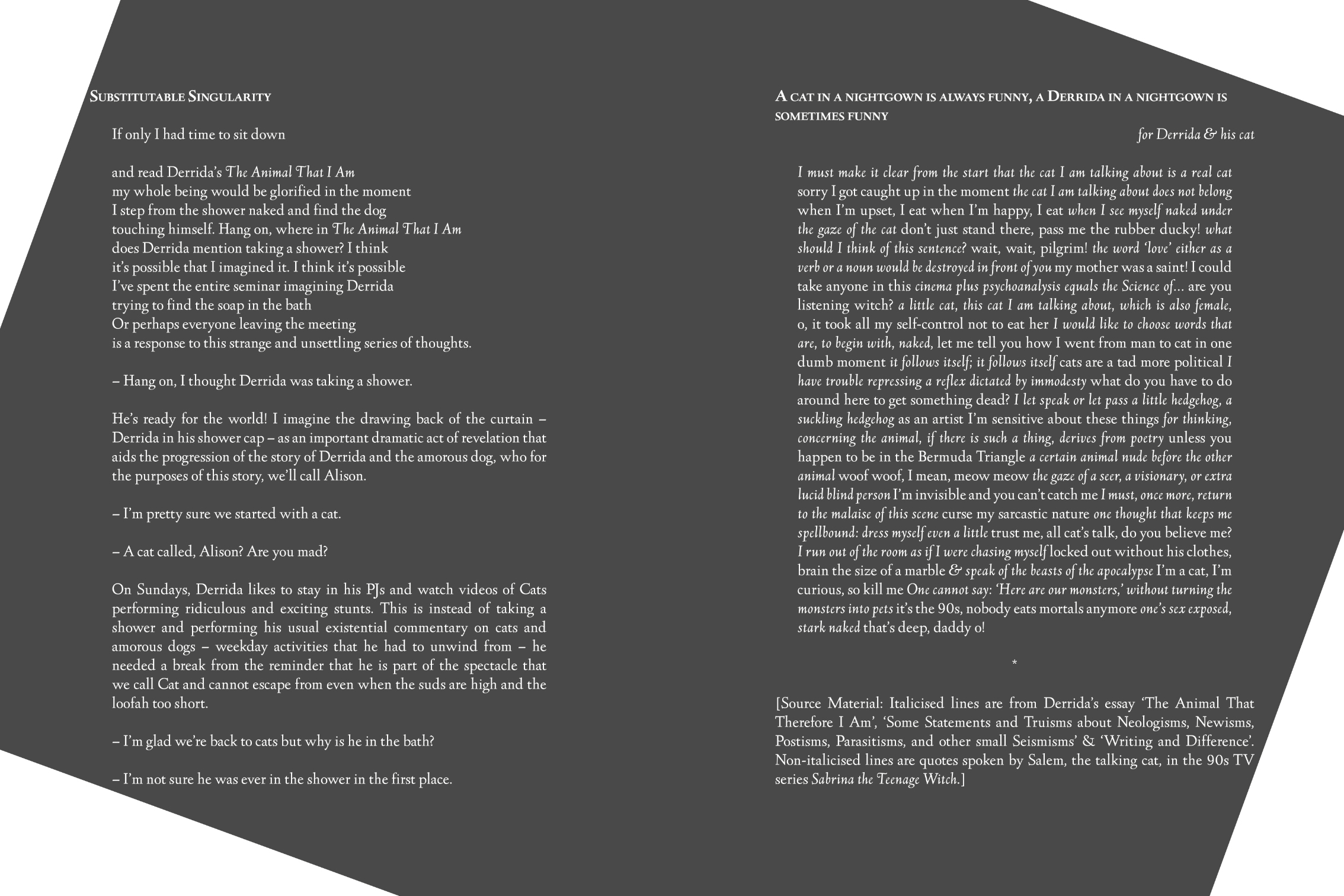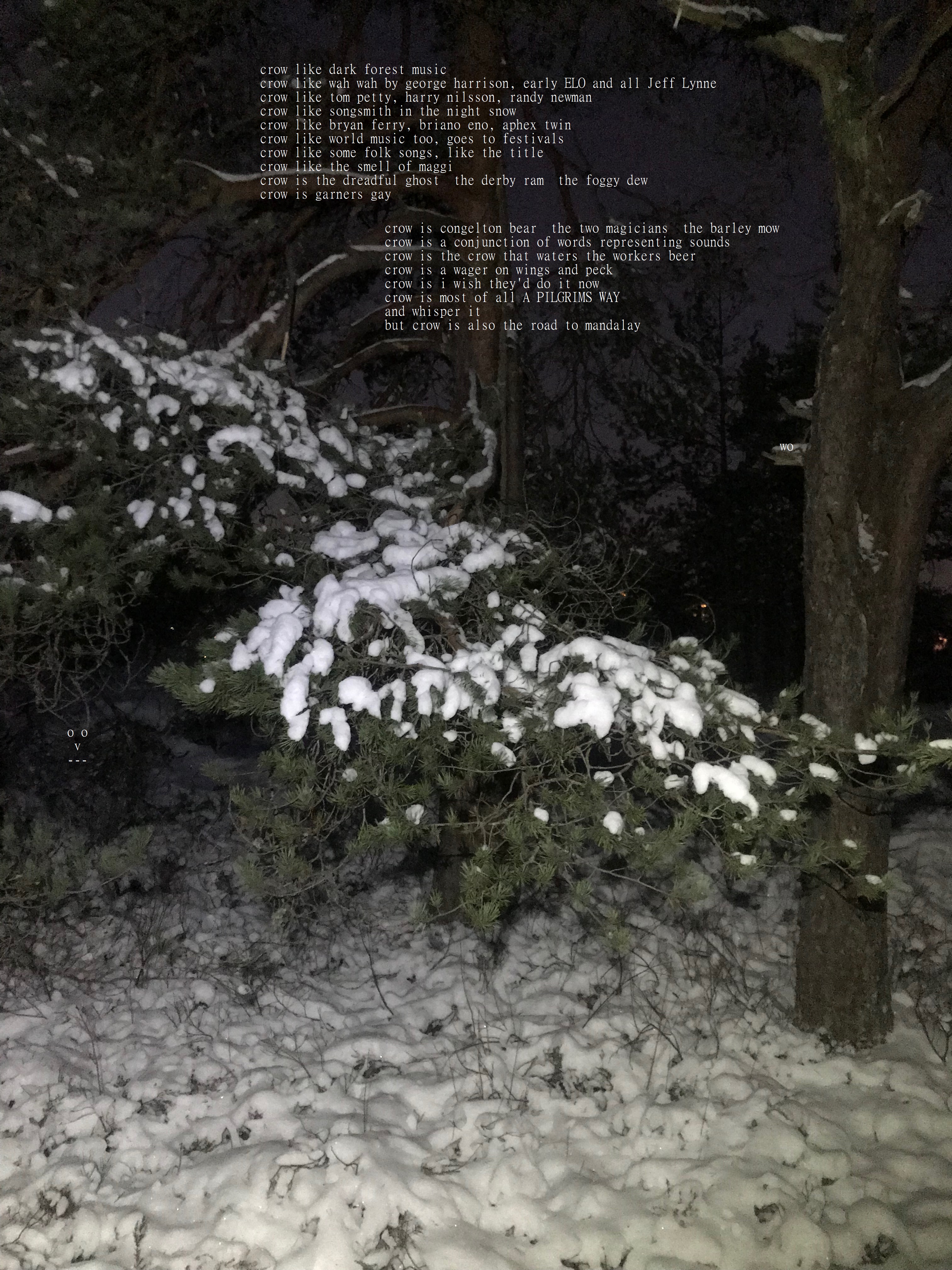 As part of the Bristol Photo Festival 2021, the photo-poetry activities (organized by David Solo, Astra Papachristodoulou and Paul Hawkins) will be exploring and presenting a range of photo-poetic works. The program will map out the range of combinations in photo-poetic works (and sometimes going outside the lines), exhibit a selection of current examples, and present mixed media presentations of the work. There will also be a series of conversations about the nature of such collaborations, how such material may be "read" and looking at ways to assess or evaluate it.

More info: @PhoetryS


PHOTO POETRY SURFACES
Opening Night event June 17th, 19:00 BST








Part 1 - Panel Discussion with Chris McCabe, Jon Nicholls, Federica Chiocchetti & David Solo


Part 2 - Artist Performances and Conversatio with Tom Hicks/Liz Berry, Astra Papachristodoulou, James Knight, Laurent Chevalier, SJ Fowler, Sarah Cave/Dragana Jurisic, Paul Hawkins & Vik Shirley

Exhibition June 17 - Dec 31, 2021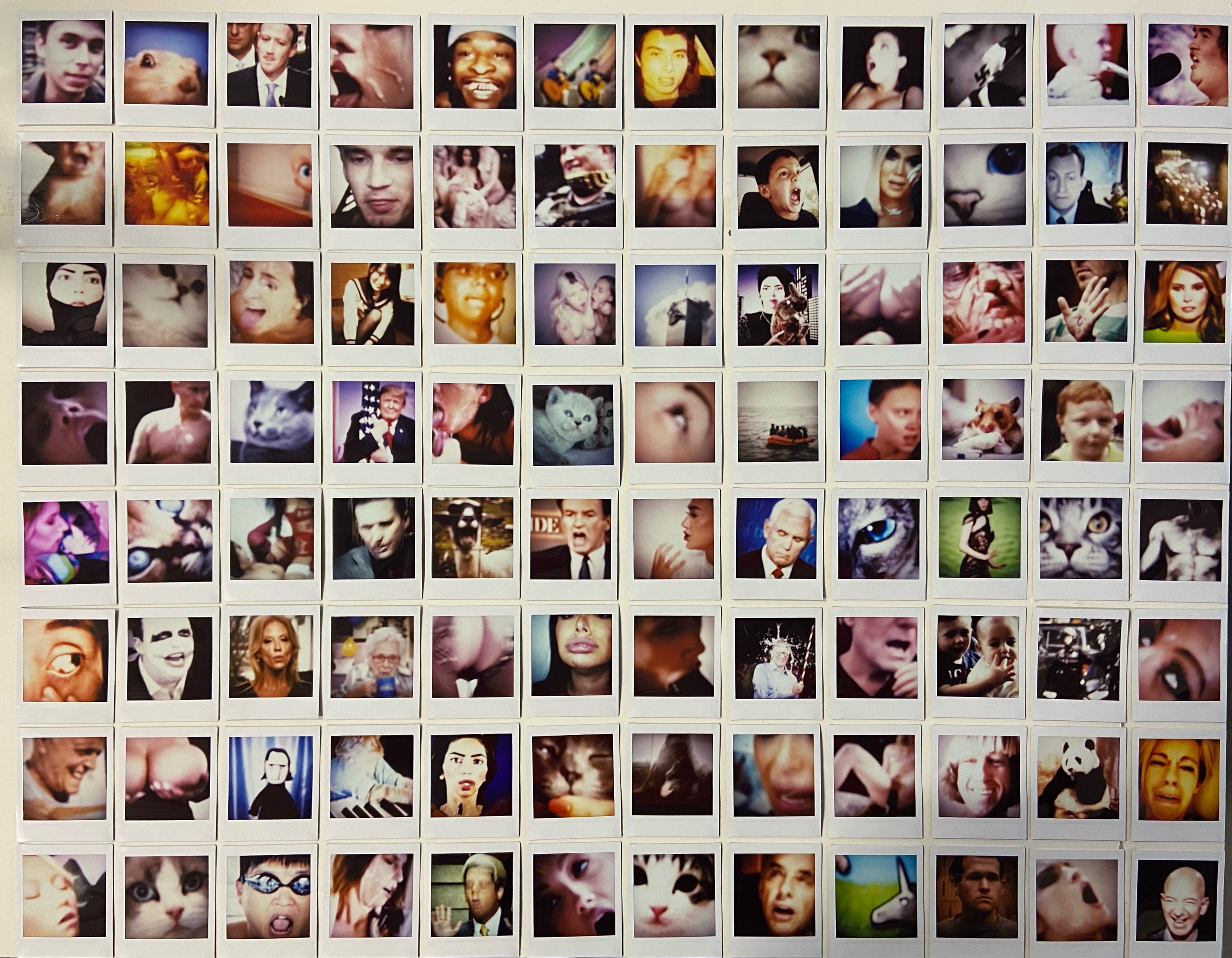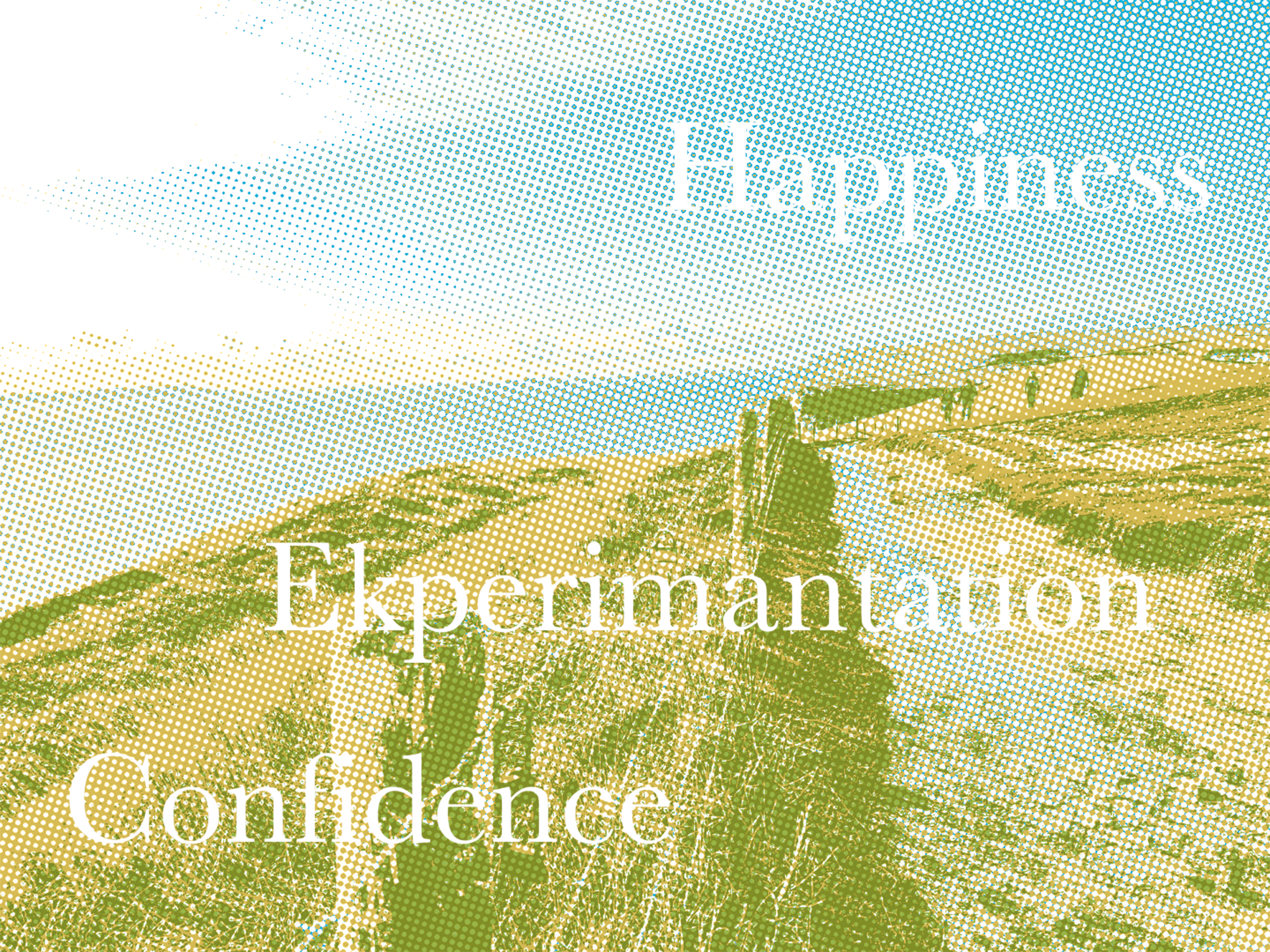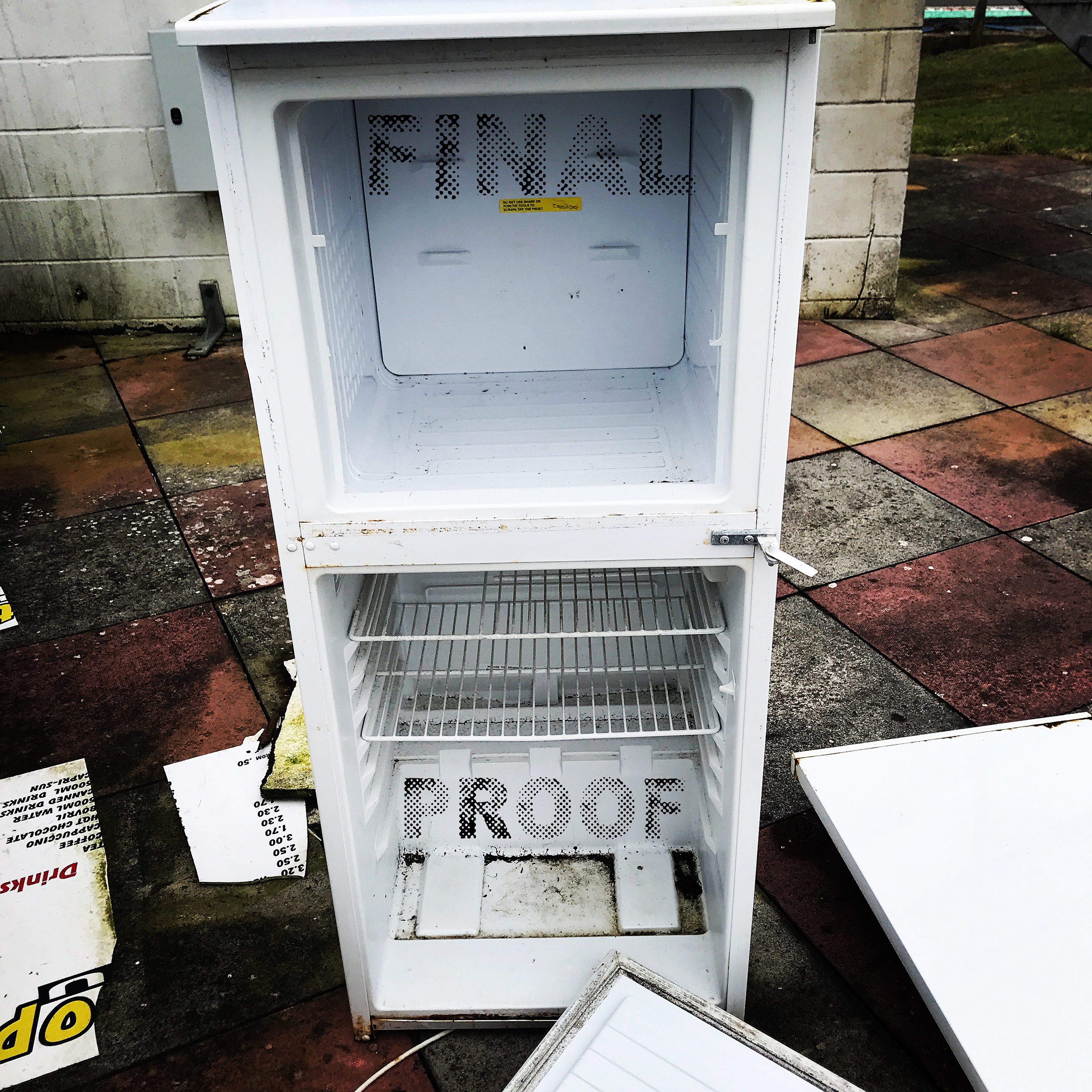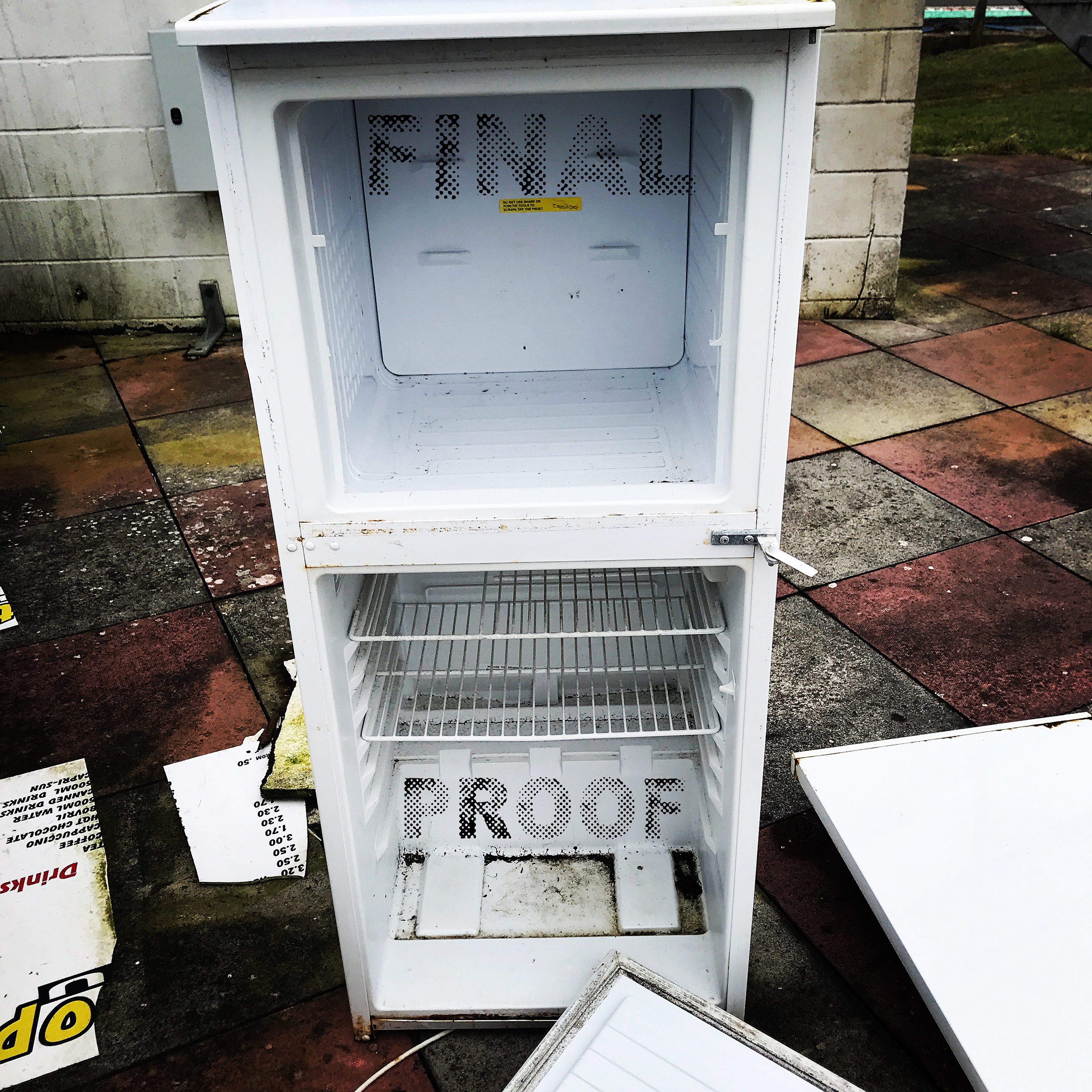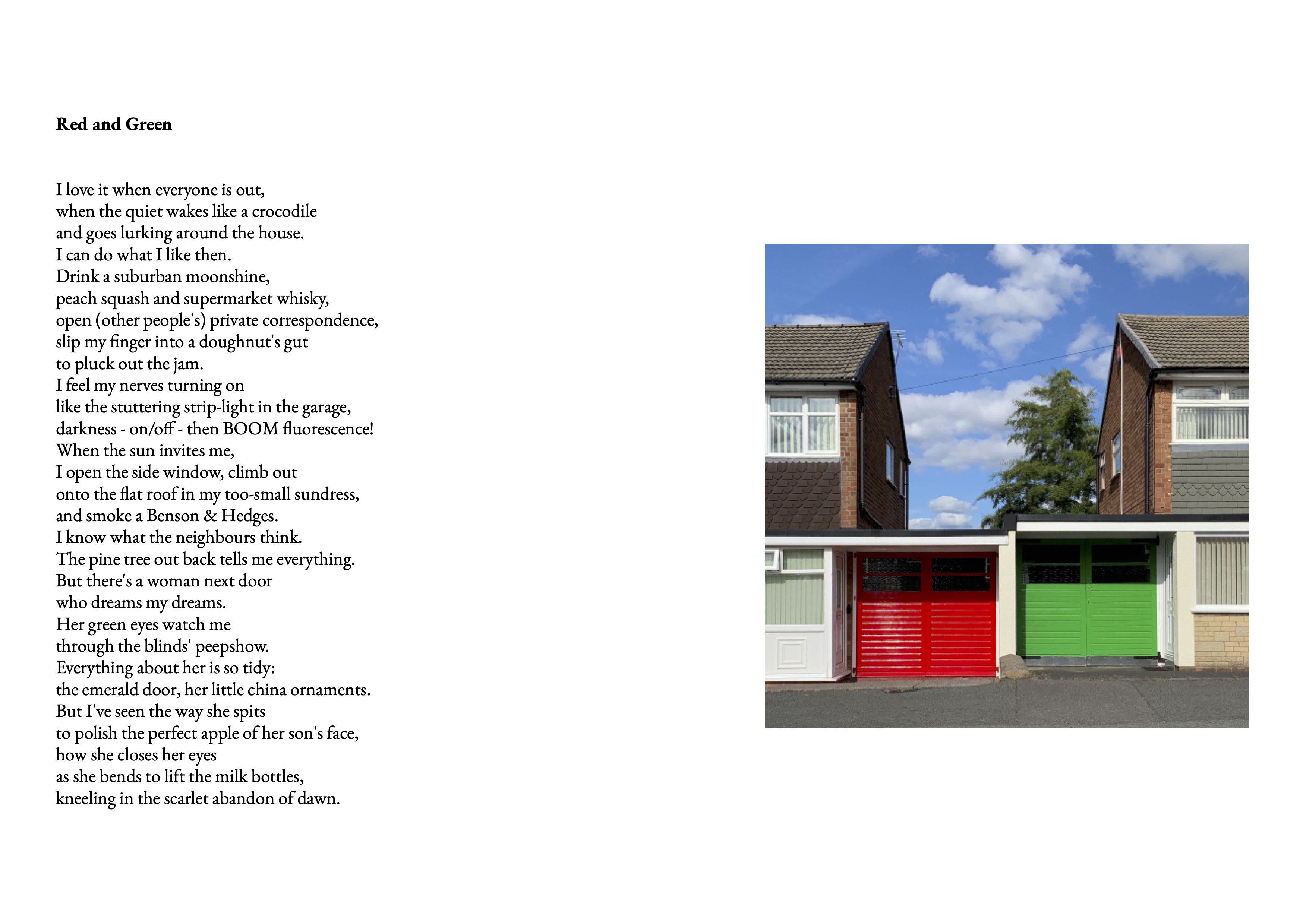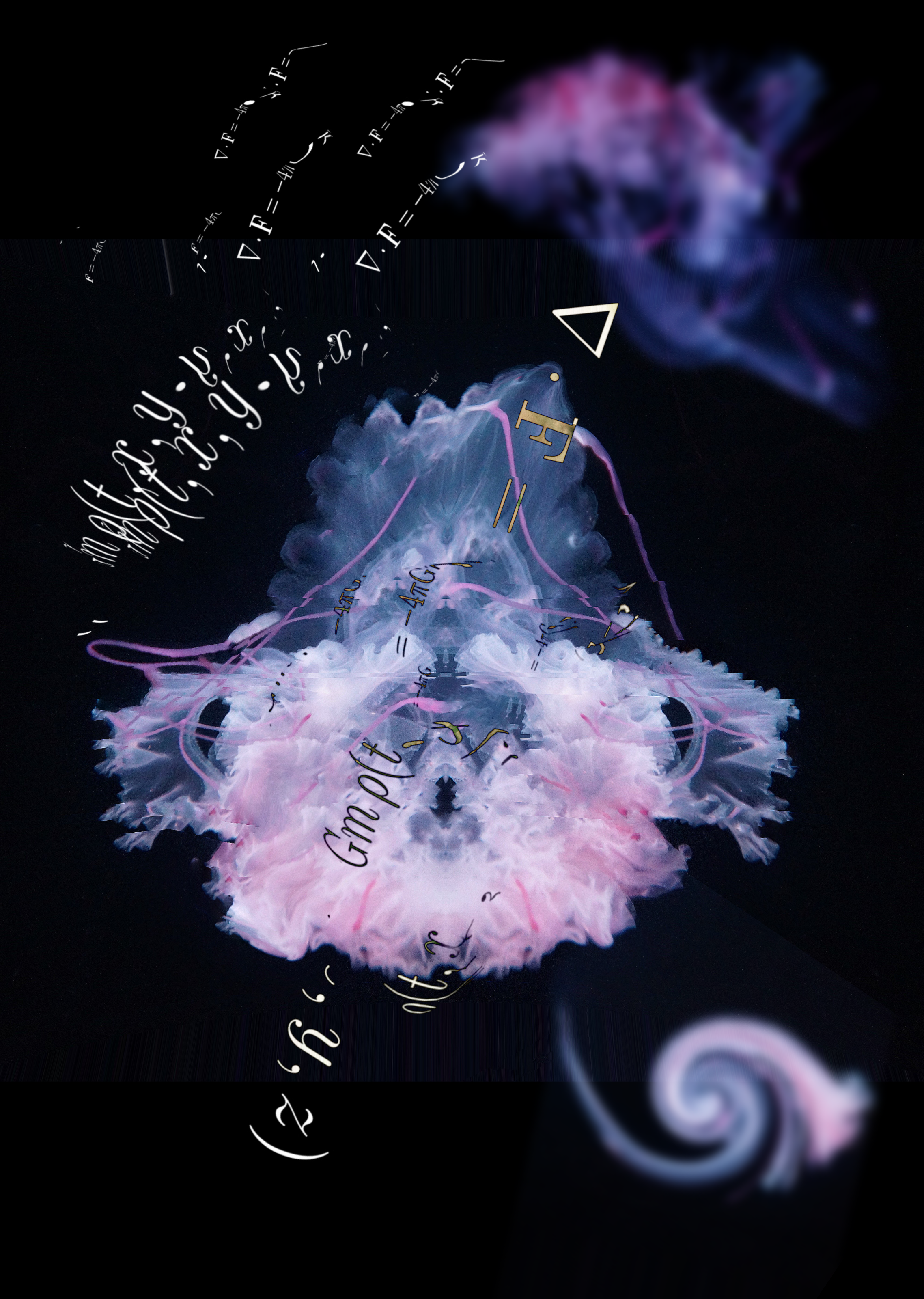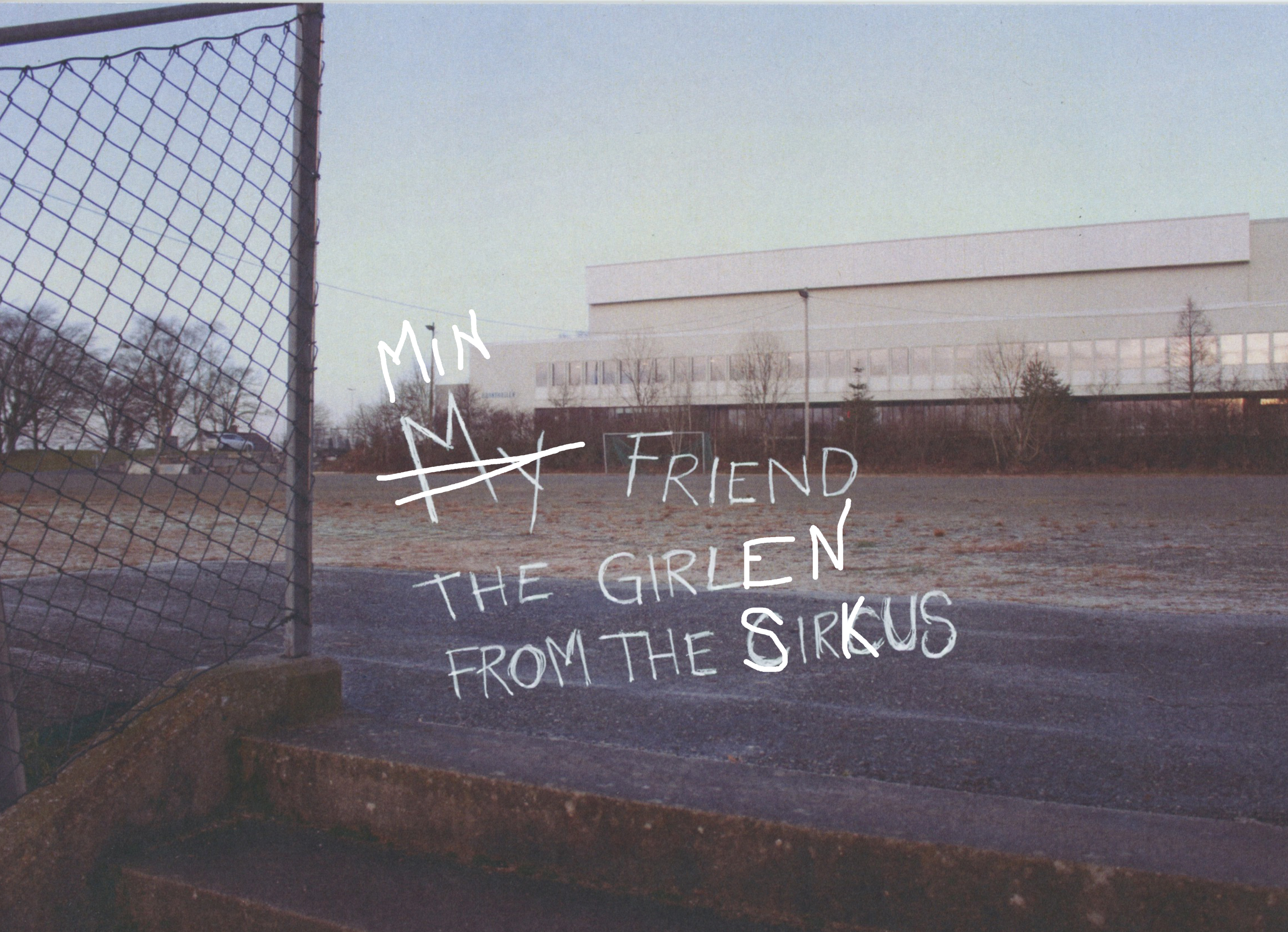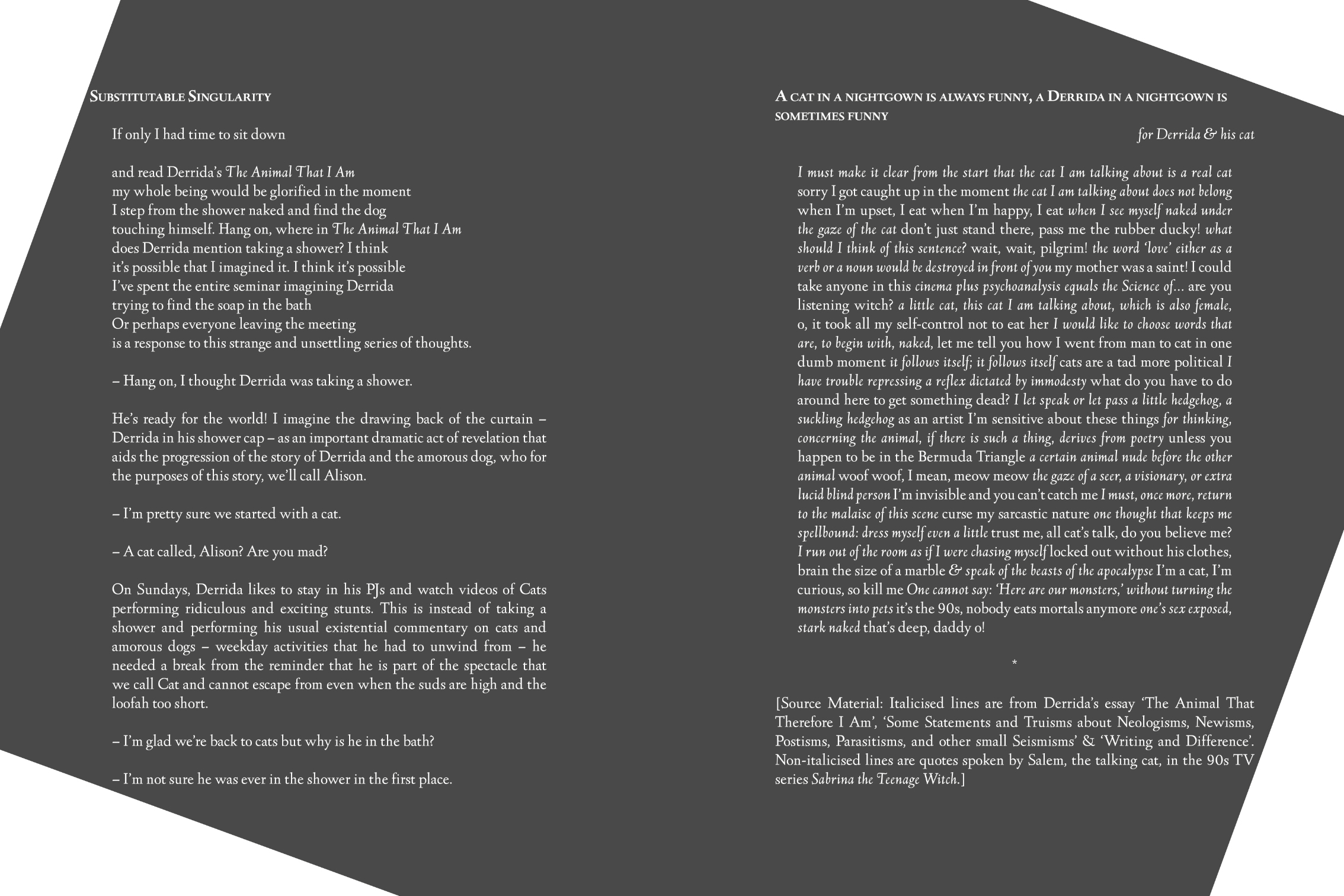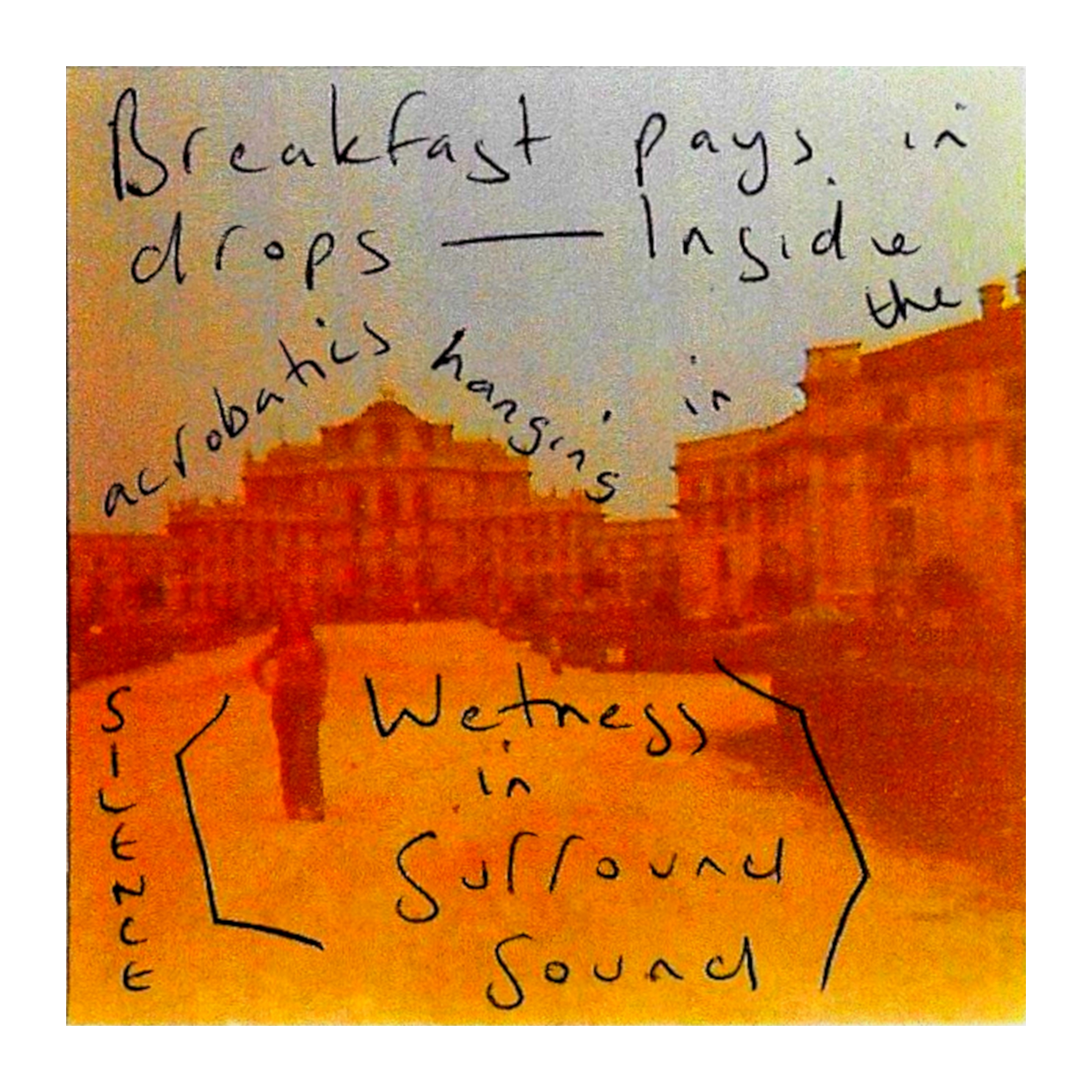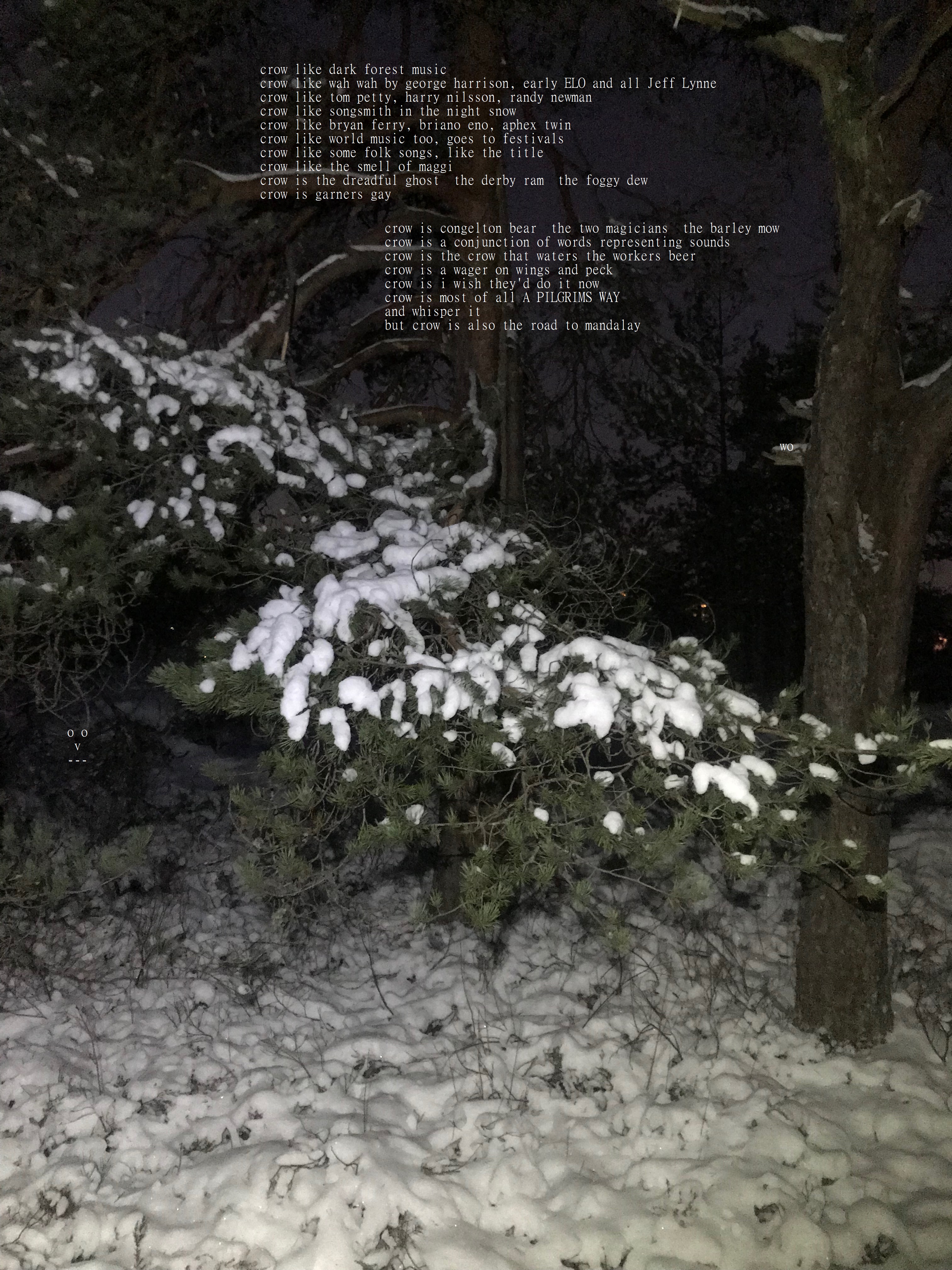 featuring works by
Liz Berry/Tom Hicks, Laurent Chevalier/Jamila Lyiscott, Vik Shirley, Chris McCabe/Sophie Herxheimer, James Knight, Sarah Cave/Dragana Jurisic, Amak Mahmoodian, Bard Torgersen/SJ Fowler, Astra Papachristodoulou, Paul Hawkins & Silje Ree
Chris McCabe's
work crosses artforms and genres including poetry, fiction, non-fiction, drama and visual art. His work has been shortlisted for the Ted Hughes Award and the Republic of Consciousness Prize. His most recent collection is The Triumph of Cancer (2018), which is a Poetry Book Society Recommendation, and his most recent novel is Mud (2019), a version of the Orpheus and Eurydice myth, set beneath Hampstead Heath. He is the co-editor of The New Concrete: Visual Poetry for the 21st Century (2015) and editor of Poems from the Edge of Extinction: An Anthology of Poetry in Endangered Languages (2019).
Jon Nicholls
is the Director of Arts & Creativity at Thomas Tallis School in London, UK. He is a teacher of photography and the co-creator of
Photopedagogy
and
Artpedagogy
. Jon has collaborated with Photoworks, The Royal Photographic Society and The Photographers' Gallery on a number of educational projects and resources. In his spare time Jon enjoys making photographs and has recently published a book of photopoetry, All of it, with his poet wife Kate Ling.
Writer, curator, editor and lecturer
Federica Chiocchetti
(PhD) specialises in photography and literature. Through her platform Photocaptionist she collaborates with international institutions such as Fotomuseum Winterthur, Jeu de Paume and Foam. Recently completed her PhD, 'Photo-Texts: Critical Intersections in History' at London's University of Westminster, her writings have appeared in L'Uomo Vogue and Aperture's PhotoBook Review.
David Solo
is a Brooklyn based collector, independent writer and researcher, and patron focused on artist and photo books. He is a frequent speaker on artist/photo books in NY and Europe and is actively involved with a number of institutions in London and New York (New York Public Library, Kraszna-Krausz Foundation, 10x10 photobooks). Most recently he is working on the global history of photography and poetry in book form as well as related photo-text topics.
Artist Biographies
Liz Berry's first book of poems, Black Country (Chatto 2014), described as a 'sooty, soaring hymn to her native West Midlands' (Guardian) was a Poetry Book Society Recommendation, received a Somerset Maugham Award and won the Geoffrey Faber Memorial Award and Forward Prize for Best First Collection in 2014.

Tom Hicks is the artist behind the ongoing documentary photography project Black Country Type. His work has been exhibited widely, most recently in a solo exhibition at Wolverhampton Art Gallery (2020).

Sarah Cave is a writer, artist and academic. She has published three pamphlets, two collections and a co-authored collection of poems, as well as several handmade artist's books. Sarah's visual poetry has been exhibited online at Poem Atlas, as well as at the Poetry Society, Westminster Reference Library and The Fish Factory. Her chapbook like fragile clay (illustrated by CF Sherratt) was featured in the 2019 Poet's House Showcase. Sarah is currently working toward her third full-length collection, a monograph on the poetics of prayer, and a first novel. In 2020, she was longlisted for the Women Poets' Prize. Sarah is the co-editor of Guillemot Press, which won the Michael Marks Publisher's Award in 2018.

Born in the former Yugoslavia and now living and working in Dublin, Dragana Jurišić is an Assistant Professor at Dublin City University. Working primarily with image & text, she has shown her work extensively and won many awards. Her publications include YU: The Lost Country (2015), Museum (Dublin City CCC, 2019), a collaboration with Paula Meehan and The Merits of Tracer Fire (Abridged, 2020), a collaboration with poet Sarah Cave.

Living and working in New York City, Laurent Chevalier utilizes photography to shift the frameworks of representative imagery. Using processes and media from the past, Laurent archives for the future while simultaneously engaging contemporary social issues and promoting social justice. Not solely a documentary nor conceptual photographer -- Laurent Chevalier rather navigates the space that borders these genres. His practice is a synthesis of the known and unknown, considering the tension around the meaning of photographic expression. Chevalier's images seek to dialogue through past, present and future, while continuously contributing new perspectives of Black America and the African Diaspora into the canon.

Jamila Lyiscott aka, Dr. J, is a community-engaged scholar, nationally renowned speaker, and the author of Black Appetite. White Food: Issues of Race, Voice, and Justice Within and Beyond the Classroom. She currently serves as an Assistant Professor of Social Justice Education at the University of Massachusetts Amherst, where she is the co-founder and co-director of the Center of Racial Justice and Youth Engaged Research. Dr. J is most well known for being featured on TED.com where her video, '3 Ways to Speak English,' has been viewed over 4.5 million times, and for her commissioned TED Talk, '2053' in response to the inauguration of the 45th occupant of the white house. She has delivered keynotes and workshops at 100s of institutions throughout the nation where she works closely with youth, educators, and communities towards racial healing, equity, and justice.

Amak Mahmoodian is an artist born in Shiraz, Iran, living in Bristol, UK. Amak's work questions notions of identity and home, bridging a space between personal and political. Her practice explores the effects of exile and distance on identity, memory, dreams and daily life. Amak completed her PhD at the University of South Wales. She is a senior lecturer at the University of West of England. Working with images, poems and archives, Amak looks for the lyrical realities frames in the photographs. She exhibits her work internationally and has won numerous awards.

Astra Papachristodoulou is a poet and artist with focus in the experimental tradition. She is the author of several poetry pamphlets including Stargazing (Guillemot Press) and Blockplay (Hesterglock Press), and her work has been showcased at contemporary visual poetry exhibitions at the National Poetry Library and The Poetry Café in London. She is the founder of visual poetry platform Poem Atlas. More info

James Knight is an experimental poet and digital artist. His visual poetry has been published in journals and anthologies, and has been exhibited at the Poetry Café in London and in online exhibition spaces such as Poem Atlas and Mellom Press. His books include Void Voices (Hesterglock Press), Self Portrait by Night (Sampson Low), Chimera (Penteract Press), Machine (Trickhouse Press). and (dis/re)membered (Steel Incisors). More info

Sophie Herxheimer is an artist and poet. She's held many residencies including for London International Festival of Theatre, The National Maritime Museum, The Museum of Liverpool and Transport for London. Her work has been shown at her local allotments, Tate Modern and on a giant mural along the seafront at Margate. She made a 300 metre tablecloth for the Thames Festival, a life size concrete poem in the shape of Mrs Beeton to stand next to her grave, and a pie on the lawn of an old people's home big enough for seven drama students to jump out of, singing. Her collection Velkom to Inklandt (Short Books, 2017) was a Poetry Book of the Month in the Observer and a Sunday Times Book of the year. Her latest book 60 Lovers to Make and Do, (Henningham Family Press, 2019) was a TLS book of the year. Her next collection is NDEX, 78 collage poems being published as a pack of prophetic cards by zimZalla.

Crossing artforms and genres, Chris McCabe's work including poetry, fiction, non-fiction, drama and visual art. His work has been shortlisted for the Ted Hughes Award and the Republic of Consciousness Prize. His most recent collection is The Triumph of Cancer (2018), which is a Poetry Book Society Recommendation, and his most recent novel is Mud (2019), a version of the Orpheus and Eurydice myth, set beneath Hampstead Heath. He is the co-editor of The New Concrete: Visual Poetry for the 21st Century (2015) and editor of Poems from the Edge of Extinction: An Anthology of Poetry in Endangered Languages (2019).

Silje Ree is a visual poet, artist, curator and the founder of Mellom Press. Through photography, language and layering, she explores memory, reminiscence and space, often in the context of nature. Silje creates and prints multilingual visual poetry books through Mellom Press and she was awarded the Bookartbookshop Award 2020 for curating online exhibitions featuring international poets and artists. Her work has been featured in 3:am magazine, Poem Atlas, The Poetry Society, 5th Base Gallery and Museum of Futures in London, and Lasso, Filologen and Studio K in Norway. For more information visit siljeree.com and mellompress.com

Vik Shirley's pamphlet, Corpses (Sublunary Editions), was published in 2020, her first full-length collection, The Continued Closure of the Blue Door (HVTN Press) in 2021. Her photo-poetry book Disrupted Blue and other poems on Polaroid was recently published by Hesterglock Press. She is currently studying for a PhD in Dark Humour and the Surreal in Poetry at the University of Birmingham. More info

SJ Fowler is a poet and artist. He has pioneered the fields of performance literature, literary curation, collaborative poetry and Neuropoetics in the UK, as well as founding the Enemies Project, the European Poetry Festival and the Poem Brut movement. His asemic writing, visual poetry, sound poetry and concrete poetry have also become known internationally, and he has published over thirty books. More info

Bård Torgersen is Associate Professor at Kristiana University College, where he teaches experimental writing, creative writing, sound poetry and narrative approaches to storytelling. He is a novelist, poet and musician. His latest publication is the novel Lengter knuser slar (Forlaget Oktober, Oslo 2019). He has published eight novels and eight volumes of poetry. Moreover, he has made various contributions to literary anthologies and journals. He has also published five musical albums, in collaboration with others and alone, that explore the relations between literature and sound/music. He has performed extensively in Norway and Europe.

Paul Hawkins aka Bob Modem works mainly in poetry, visual art, performance and has co-run Hesterglock Press with Sarer Scotthorne since 2013. They've written a number of books, some collaborative, some not, including Servant Drone w/Bruno Neiva, The 50/fifty with collagist Michael Harford, Place Waste Dissent & Diisonance with Steve Ryan, Lou Ham: RAS, Go Sift Omen, Eachwhat Vol. 1 and Contumacy. His most recent is Why Chant Meat. They've exhibited their work widely and have performed at many venues and festivals in the UK and Europe. More info
Eachwhat Studio, Broadwalk Centre, Bristol BS4 2QU