ORIGINAL PLUS DUB anthology
15 x 23 colour paperback 2019
ISBN: 978199991538
492 pages
£10 ︎
buy
Editors: Richard Skinner & Paul Hawkins
Contributors include: Ghazal Mosadeq, Christian Patracchini, Liz Zumin, Richard Skinner, Iris Colomb, Roy McFarlane, Clive Birnie, Helen Ivory, DS Marriott, Louis Chude-Sokei, Lies van Gasse, Lauren Mason, Larry Bartley, David Turner, Luc Fierens, Helen White, Stephen Emmerson, Lucy Harvest Clarke, Sally-Shakti Willow, Declan Ryan, Lizzy Turner, Victoria Brown, Nadia de Vires, Richard Brammer, Marcus Slease, Miggy Angel, Patrick Davidson Roberts, Karissa Lang, Steve Ryan, Paul Hawkins, Dolly Turing, Rishi Dastidar, Fran Lock, Katie Griffiths, Stephen Mooney, Neil Sparkes & Astrid Alben.
cover artwork:
Optika Art
paperback £10 PDF £5.00
BUY
"This is remix; destructive construction; it is, at times, a little bit mad. But there is a strange beauty that lies within the frenetic energy of it all – a beautiful madness within the random that reveals itself as you excavate further and more deeply into the material. Reading the collection, therefore, becomes an exploration there is little way to adequately do justice to how exciting reading the book is; partly because it seems we have been so worn down by the workings of a publishing industry so risk-averse that so many new books are essentially just copies of previously commercially successful ones. It's refreshing, essentially, to read something that isn't a prequel, sequel, reboot or celebrity memoir."
Review of
original plus DUB
just in from Professor Wu over at Nothing In The Rule Book. Read it in full
here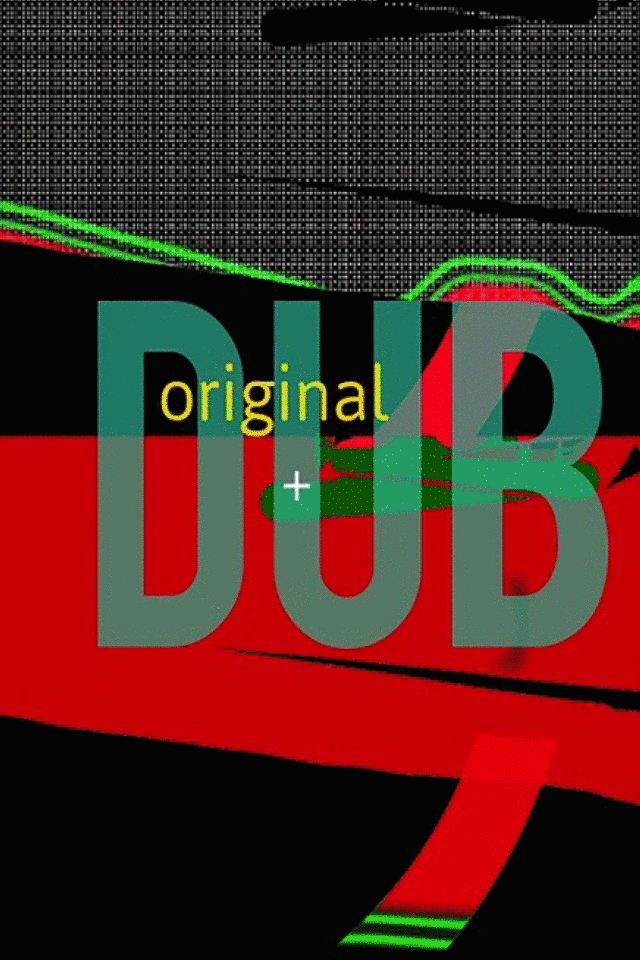 Big thanks to everyone who pre-ordered and funded original plus DUB via our Indiegogo page. Though we didn't raise enough to pay all contributors upfront, we did raise enough to pay for copies for all contributors and funders.
Sally-Shakti Willow wrote about her Dub-Ritual Poetry collaboration with Dolly Turing on her website - read it in full ︎here
Read SATAN´S ECHO CHAMBER: REGGAE, TECHNOLOGY AND THE DIASPORA PROCESS, a recent article by contributor Louis Chude-Sokei at the Popular Enquiry ︎here