P-004
The Conspirators
Pascal O'Loughlin
14.81 x 20.98 paperback 2018
ISBN: 9780244731632
68 pages
£2.54 ︎
buy
Pascal O'Loughlin's poems are wry, astute, companionable, heartbroken, elegant, and tasty—and he does not leave out the fucking men with their fucking fucking. He may be showing us life inside the commodity (with its lists), inside the songs, the films, the formal gambits and institutions, exempli gratia the Institute Philip K. Dick, but somehow, also, we carry on toward the fictional horizon, accepting fragility and the inevitable harm. Tenderness will suffice.
- Robert Glück
responded to // reviewed by Emma Miles for Minor Literature(s), take a look
here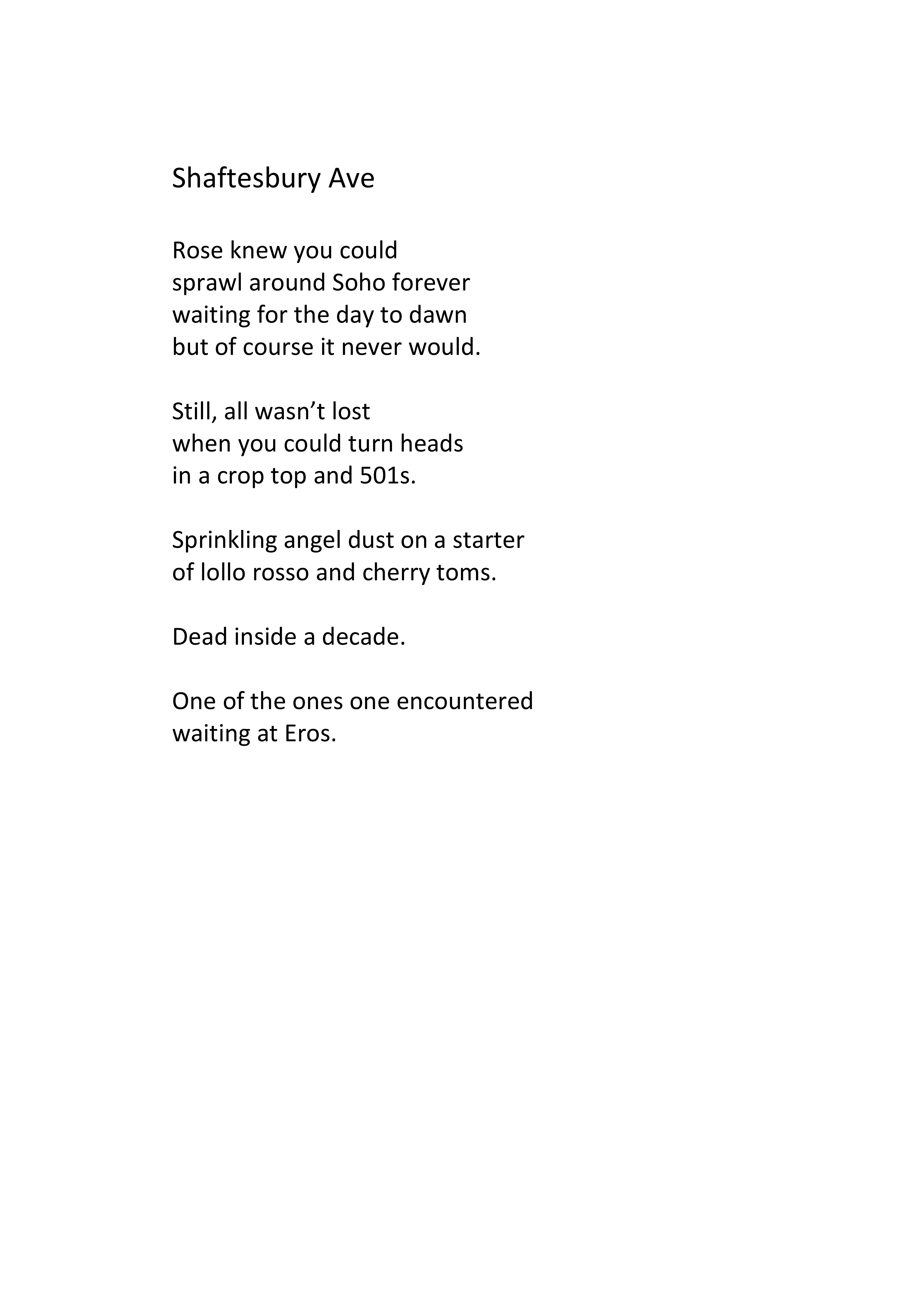 Pascal was born in Dublin, moved to London in the 1980s, and became a Librarian at the National Poetry Library. He won the Chroma Queer Short Story Competition in 2006, judged by Ali Smith and Michael Arditti. His published poems, stories, zines and pamphlets include Walking Naked, Chocoholochismo,
RWF/RAF
(Stinky Bear Press with Sarah Crewe) and YUKIKO.
Now Legwarmers
(Henningham Family Press) is his debut novel.
Pascal O'Loughlin reading at Unfinished Memmoirs of a Hypocrit book launch II July 25th 2019
at the Mayday Rooms, Fleet Street London
with thanks to SJ Fowler