Xerox Sonnets & X-Ray Blues

Neil Sparkes

paperback due 2020
photo: Roman Snow
"
Neil Sparkes
,
Renaissance dubster, poet and painter does not stop moving. His restless journey started the moment he found himself onstage poeticising over the dub alongside Linton Kwesi Johnson, Jalal and Jean Binta Breeze. Since then there's been Real World Recording Weeks, Transglobal Underground, the Temple of Sound project, solo albums like the resplendent Cuban dub vision of 'Burning Mask'....and that's not even most of it
."
- Max Reinhardt, Late Junction BBC R3
⚠️️listen to
@NeilSparkes
interview with Max Reinhardt on his show
@MorleyRadio
+ poems from Xerox Sonnets & mixes of the tracks "La Sirena" and "The Long Embrace" from Neil's forthcoming album
⚠️️Neil Sparkes
was special guest at BBC Radio Cymru on Rhys Mwyn's show, reading excerpts from Xerox Sonnets & X-ray Blues, amongst great tracks inc. 9Bach & Roots Radics, LKJ, Super Furry Animals, Gorky's Zygotic Mynci & Brodyr Ronco as well as from Neil's solo work. Listen ︎
here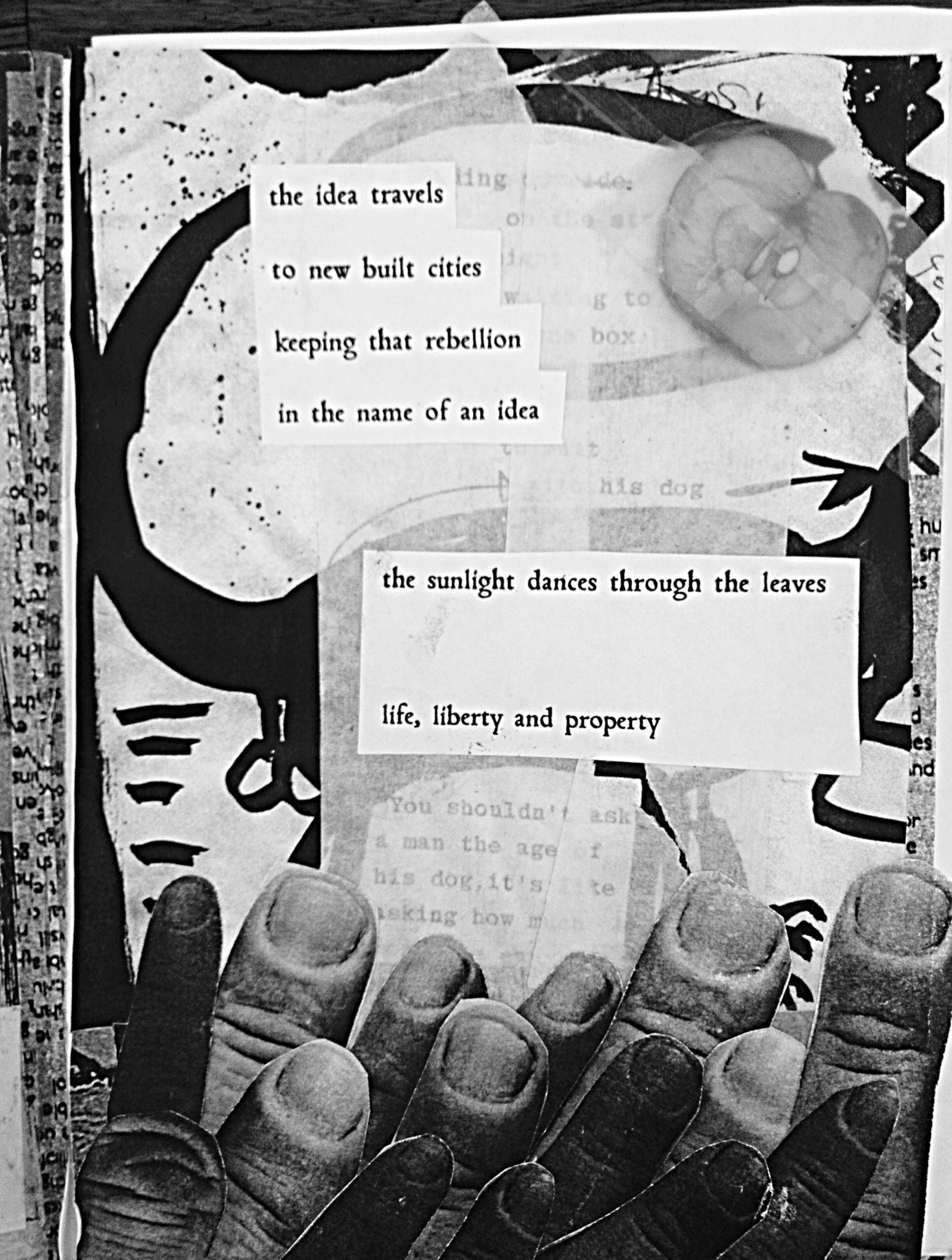 above : images from
Xerox Sonnets and X-Ray Blues,
book one of a trilogy of composed poems, text and visual works titled
Return Of The Demons
, extending and developing concepts and ideas from Neil's layered musical, visual and poetic landscape. Written through visions / dreams / nightmares as a dub soundtrack pounded out in resistance to the rise of the Far Right. Snapshots, fury, desolation & betrayal by the sham of politics - Sparkes invokes the mutant-spirit of John Locke, Thomas More, Mary Shelley, John Berryman and the sonnet remixed with a 13 bar-blues to create a 21st century theory-of-mind in dub.
Sparkes work as a poet, musician and visual artist is free, open minded, deeply committed and constantly challenges perceptions.
The Magna Carta Suite, which forms a section of the work, was first published as a ltd. edition pamphlet in 2015 by Hesterglock Press; marking Sparkes' collaboration with artist & poet Sarer Scotthorne.
"Beware those who walk on cloven feet...."