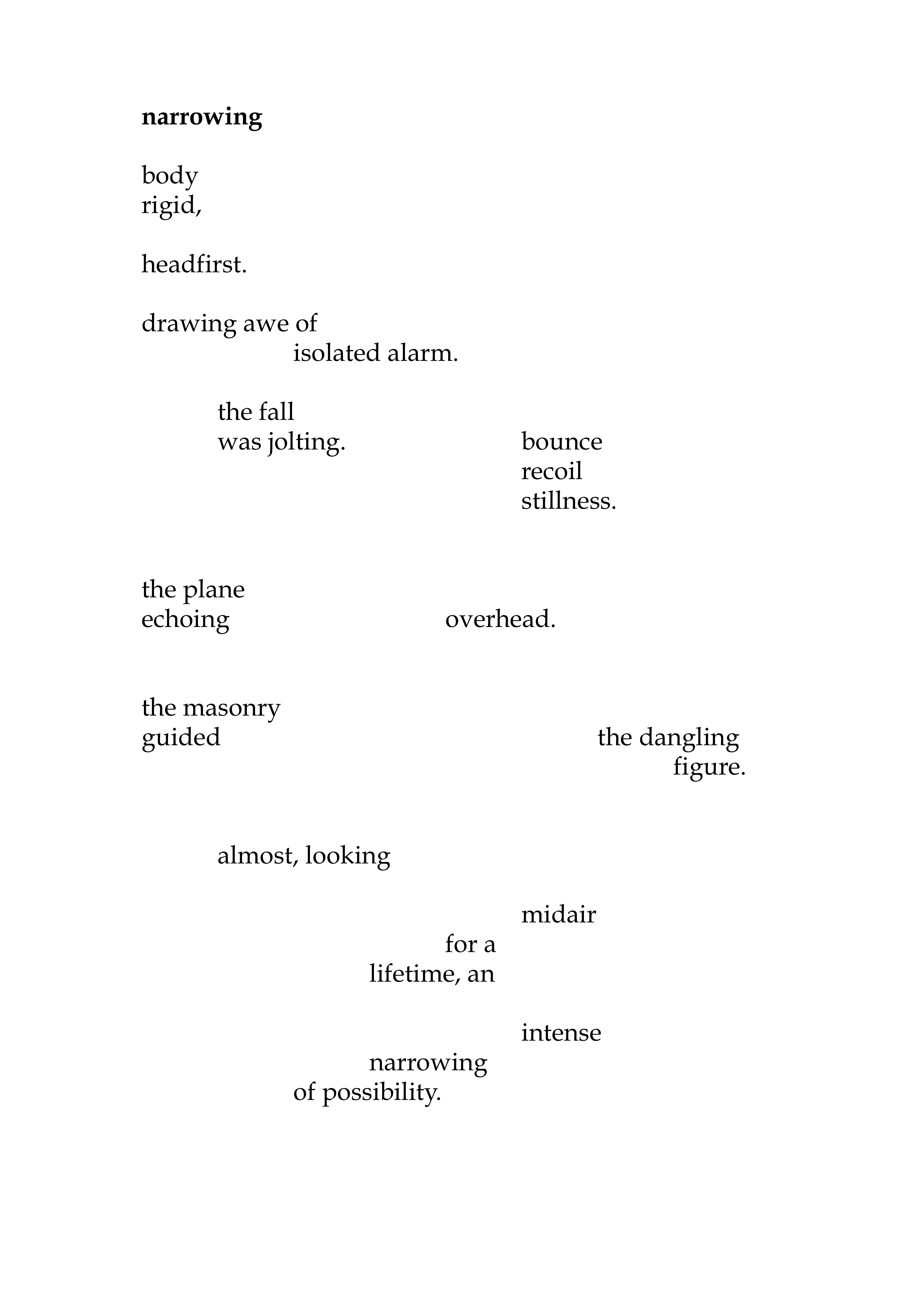 P-010
Out of the Sky
Michael Prihoda

150 x 230 mm paperback 2018
ISBN: 9780244154615
252 pages
£5.43 ︎buy

The Poetry Question reviewed Out of the Sky, read it here

A collection of experimental redacted poems, Michael Prihoda utilises Don Delillo's Falling Man as his source text, creating poems that deal with 9/11, its aftermath, and the negative transformation the USA has undergone because of that event.

Michael Prihoda lives in central Indiana. He is the editor of After the Pause, an experimental literary magazine and small press. His work has received nominations for the Pushcart Prize and the Best of the Net Anthology. Out of the Sky is his ninth poetry collection.