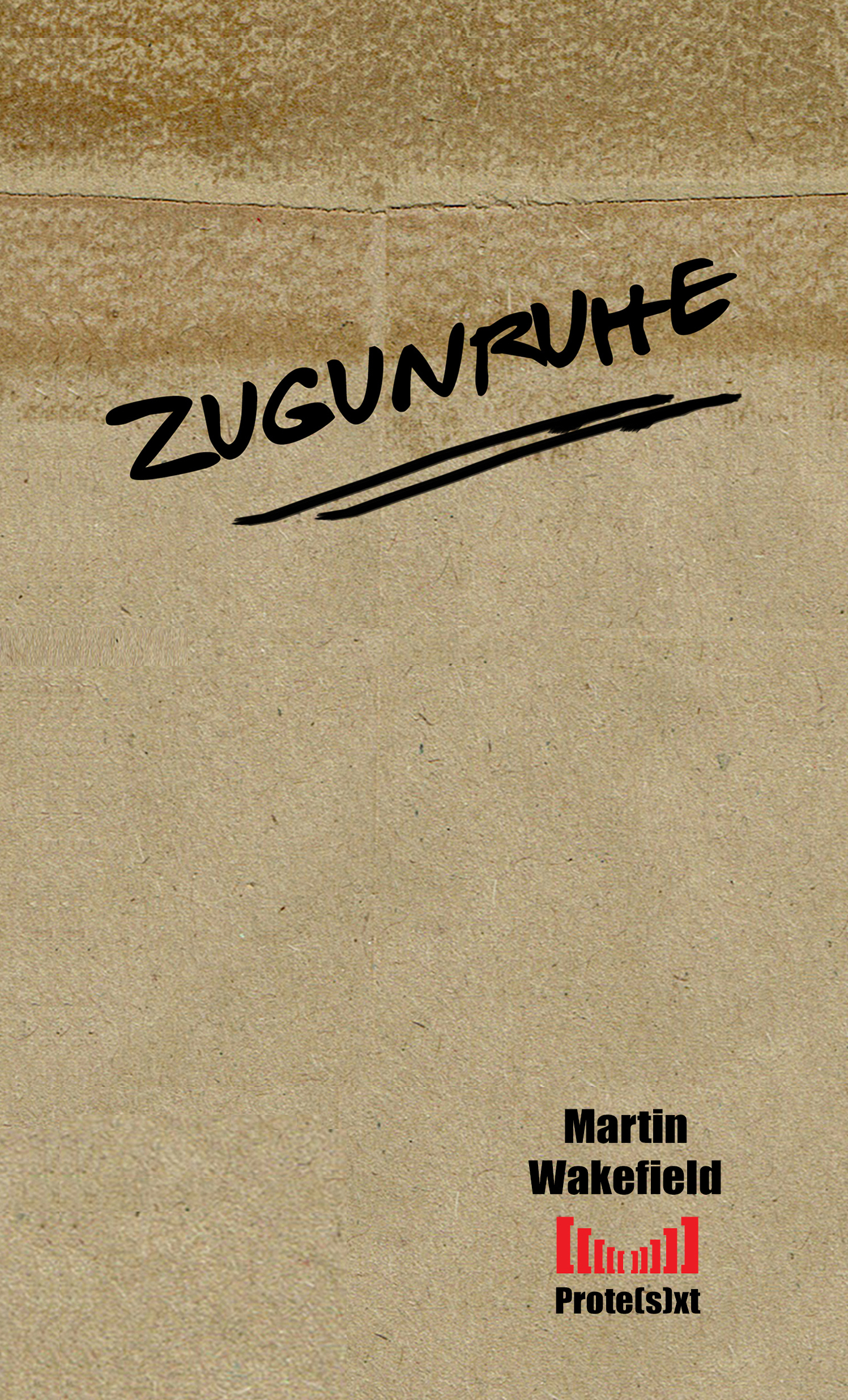 Cat No: P-019
Zugunruhe
Martin Wakefield
130 mm x 200 mm
ISNB: 9781695643802
97 pages
A 2019 Prote(s)xt paperback £3.00
buy
Nov 9 :
Zugunruhe to be launched as part of
Poem Brut at Rich Mix #6
, London w/new performances by Kathy Pendrill, Richard Marshall, Jacqueline Ennis Cole, Khaled Hakim, Lizzy Turner, Paul Hawkins, Martin Wakefield, Mischa Foster Poole, Saradha Soobrayen and Lisa Alexander.… from 7pm, free entry
Martin's performance is below. He lives and works in London. We publish a second book by Martin,
Jungle Gym
, on Oct 30, 2021.