EACHWHAT STUDIO
Unit 18,
The Broadwalk Centre,
Bristol
BS4 2QU
︎︎︎
map
Studio, event & exhibition space
︎
Artist in residence: Wednesday 10:00 - 14:30 or by appointment
PAST EVENTS
---
June 6, 20, July 4, 18, Aug 1, 15, Sept 5 & Nov 21
ARTIMENTAL WORKSHOPS
@ Eachwhat Studio from 10:00 - 12:00, cost £5 per session
June 4
Wakefield & Modem - HANDSFREE
Print exhibition at Eachwhat Studio and a special book preview event w/Wakefield & Modem, Sarer Scotthorne, James Knight, Vanessa Onwuemezi, Emma Filtness, Stephen Sunderland, Nic Stringer, Dan Power, Chris Boyland, Richard Biddle & James Knight - expect film & poetry
May 30 - Nov 21
Wakefield & Modem - HANDSFREE
Print exhibition
A 21st century response to Les Mains Libres by Paul Eluard and Man Ray. Bob Modem's deconstructions of Martin Wakefield's renderings of Paul Éluard's illustrations of Man Ray's drawings

Steel Incisors publish HANDSFREE in print form Jan 3, 2023
Prints and postcards available to buy
email me
March 26 - April 27, 2022
Julia Rose Lewis/Paul Hawkins
Holding Patterns print exhibition and opening event w/performances by Sarer Scotthorne, Peter Jaeger, Andres Andwandtner, Paul Hawkins & Julia Rose Lewi
Feb 19 - Mar 26, 2022 Rezia Wahid: Weaving Light
installation & workshop
Feb 19: Join Rezia for a weaving workshop; contribute to the community artwork from 11:30-13:00 and/or 14:30-16:00. Free, all welcome. Rezia is a Bangladeshi-born British textile artist and designer. ︎︎︎
Rezia Wahid
MBE
Feb 23, 2022
Bill Drummond's Forty Minute Interview w/Paul Hawkins
Nov - Dec 2021
Michael Harford Selected Collages
Dec 4 2021 - Jan 12 2022
NEW AGENTS Print Exhibition
Super-Artgo
Steve Ryan
Oct 15, 2021
Poem Brut in Bristol
View the Community Art Wall
here
I'm an experienced poetry workshop facilitator. To find out more about what I could offer, contact me
via email
Hesterglock Press published books are on sale.
EWI Studio has been made possible by
Hypha Studios
, a charity that matches artists with empty spaces
Contact:
hesterglock@gmail.com
or 07826124827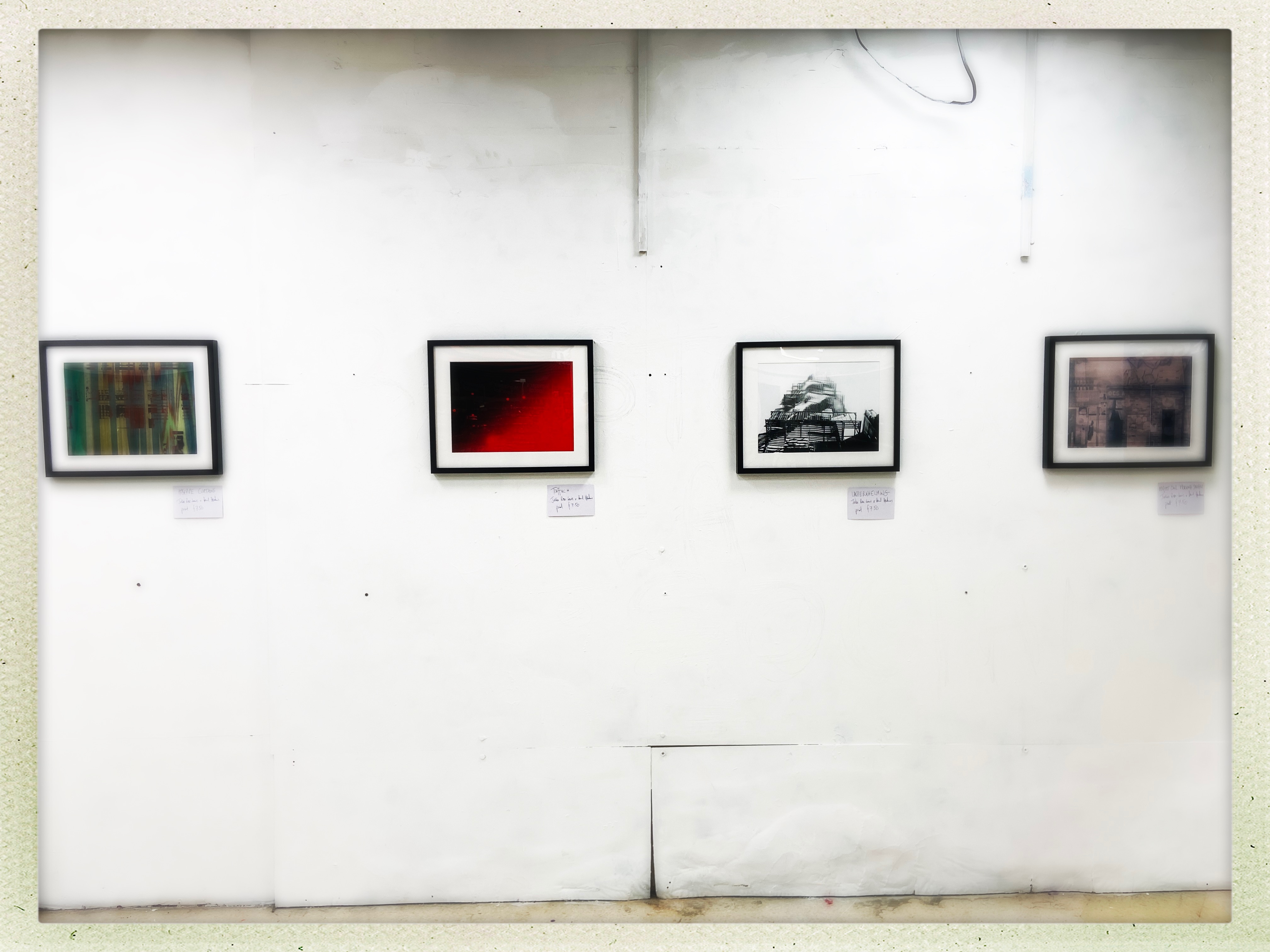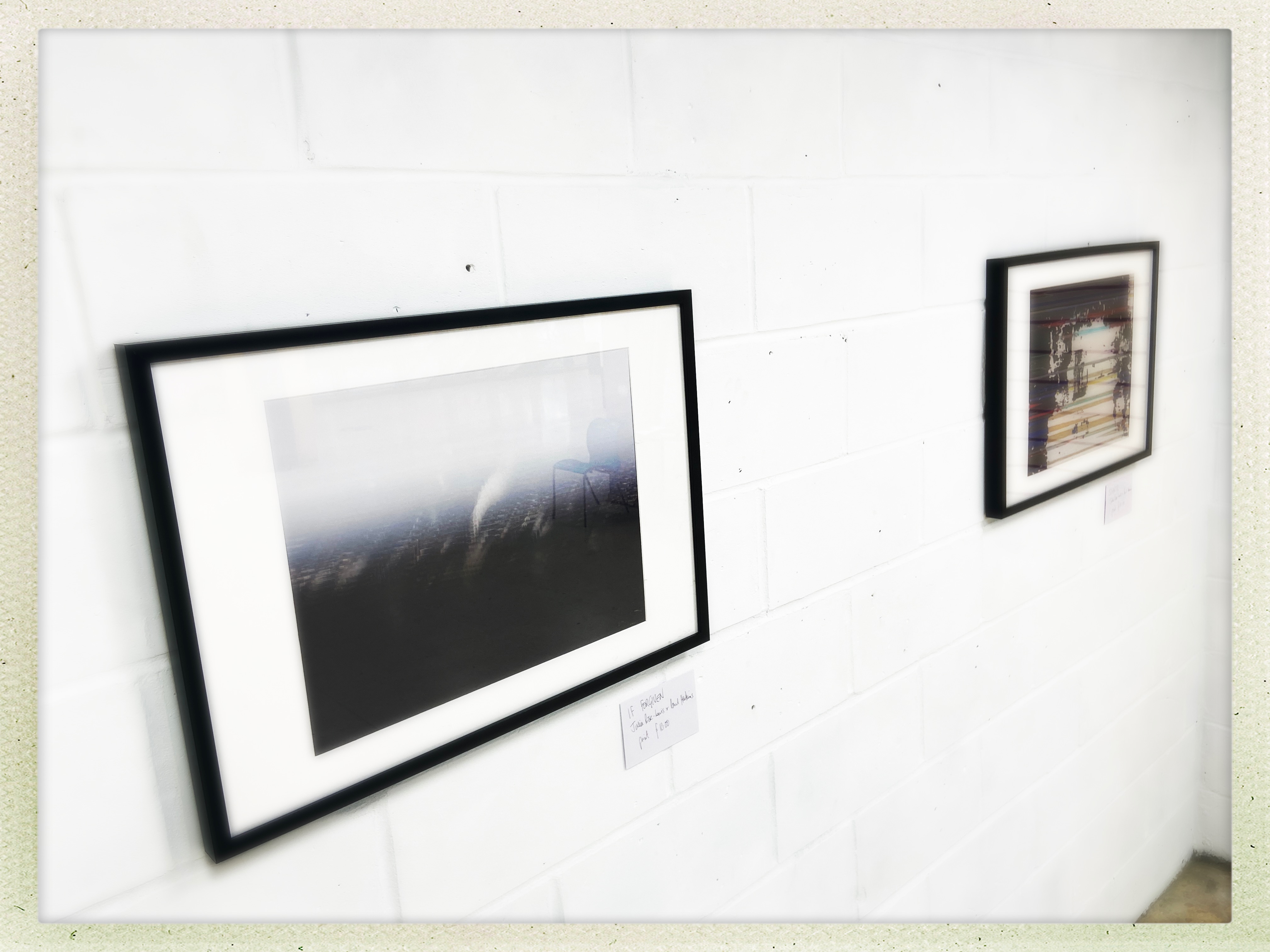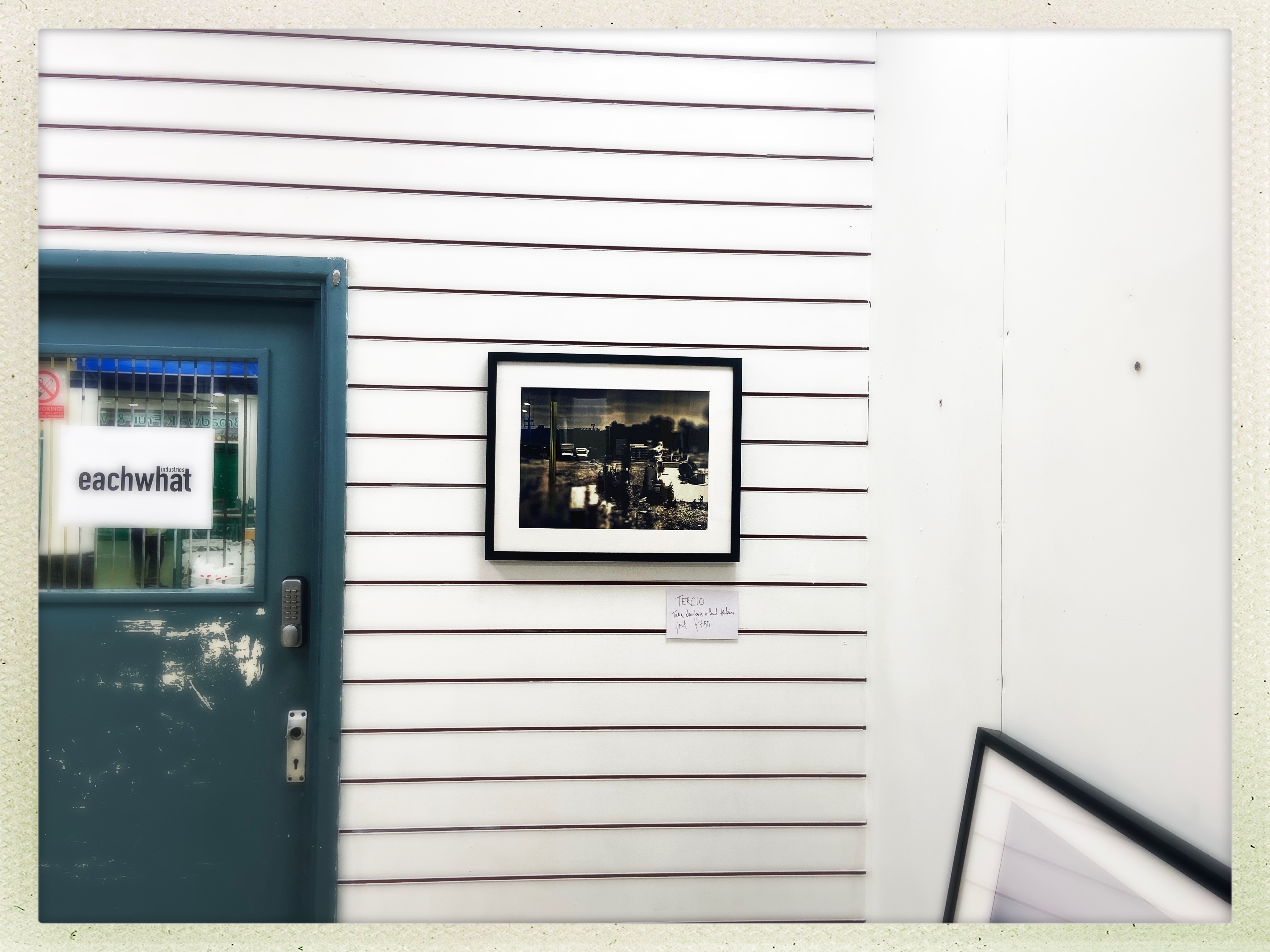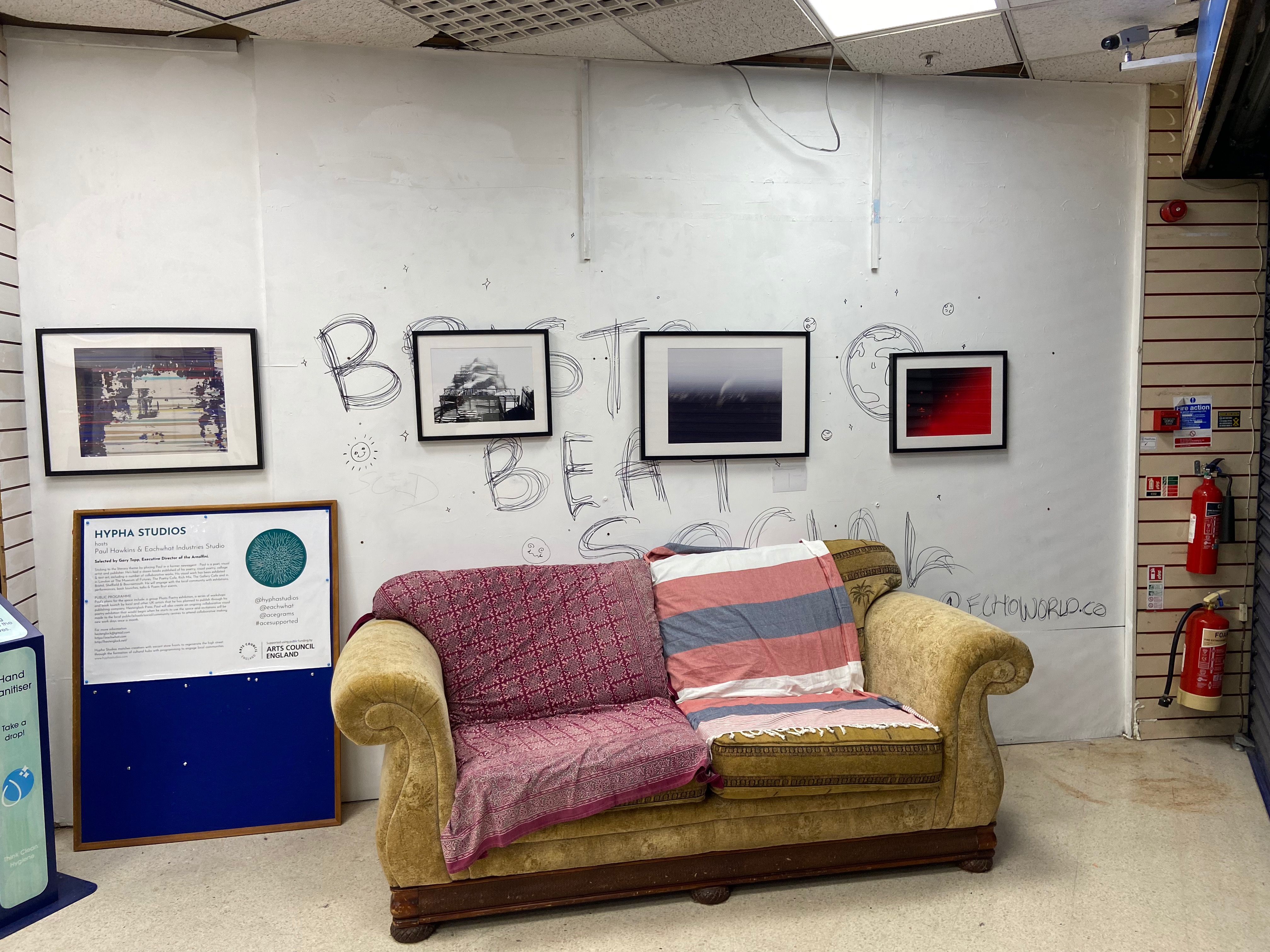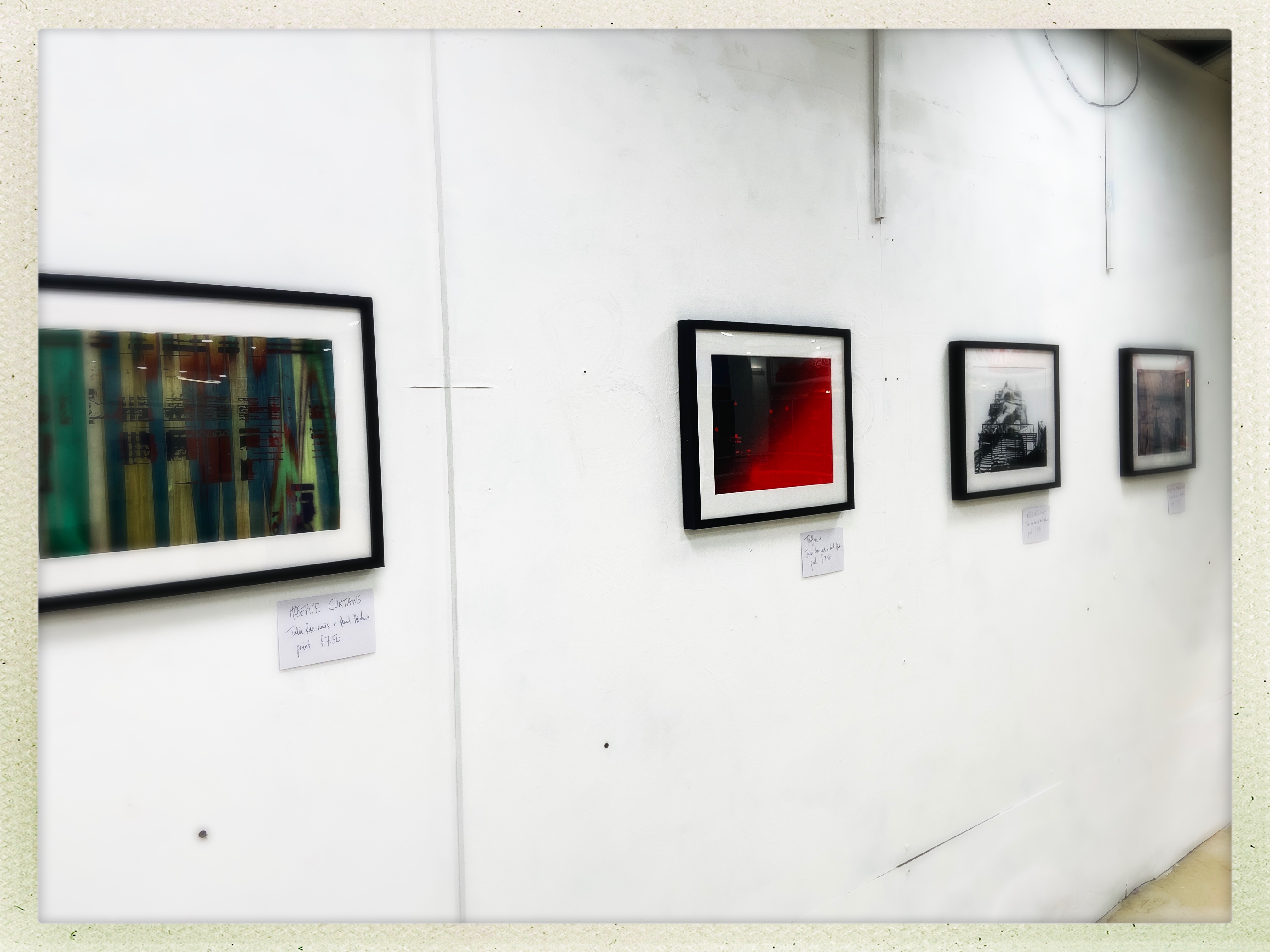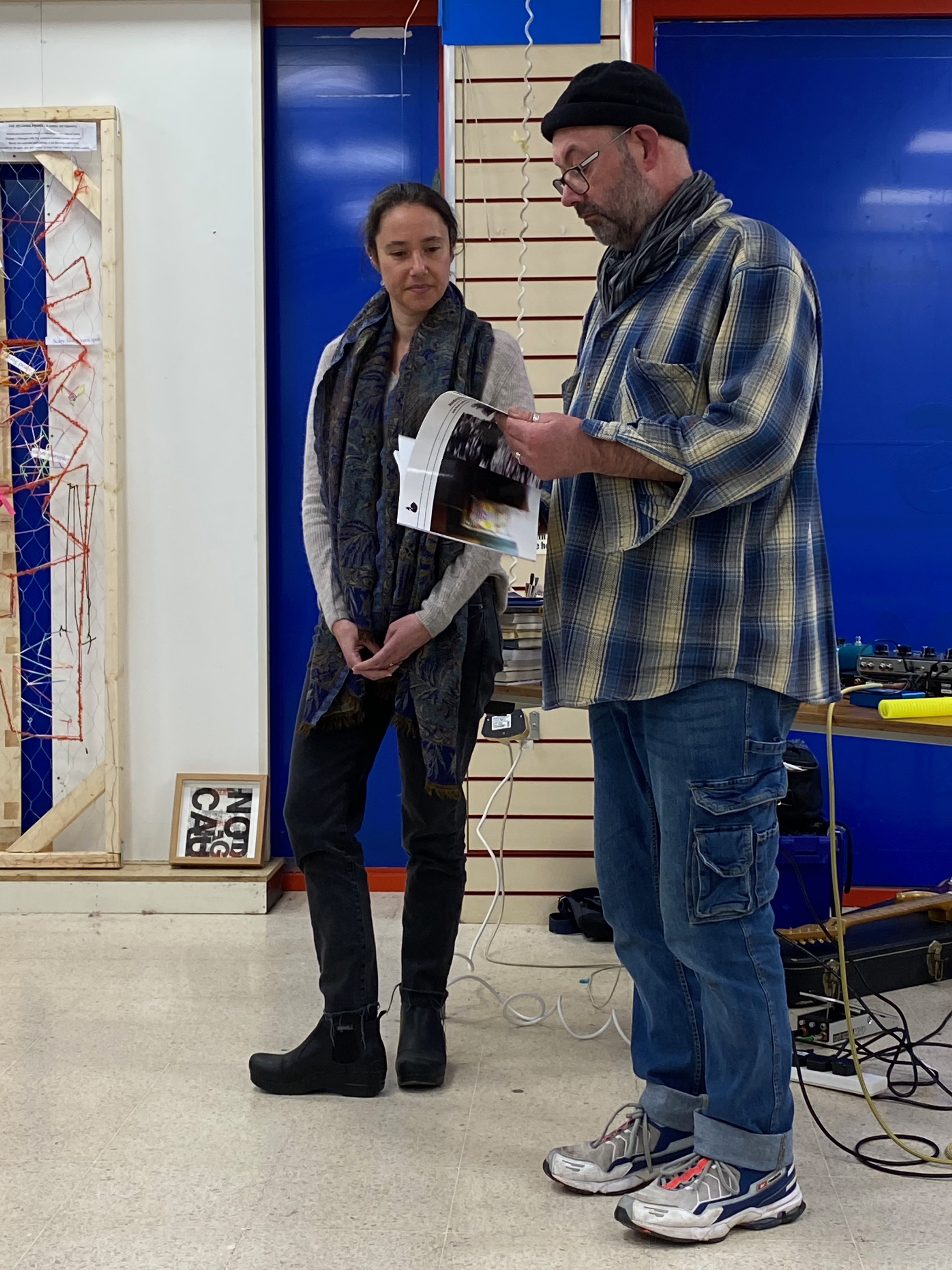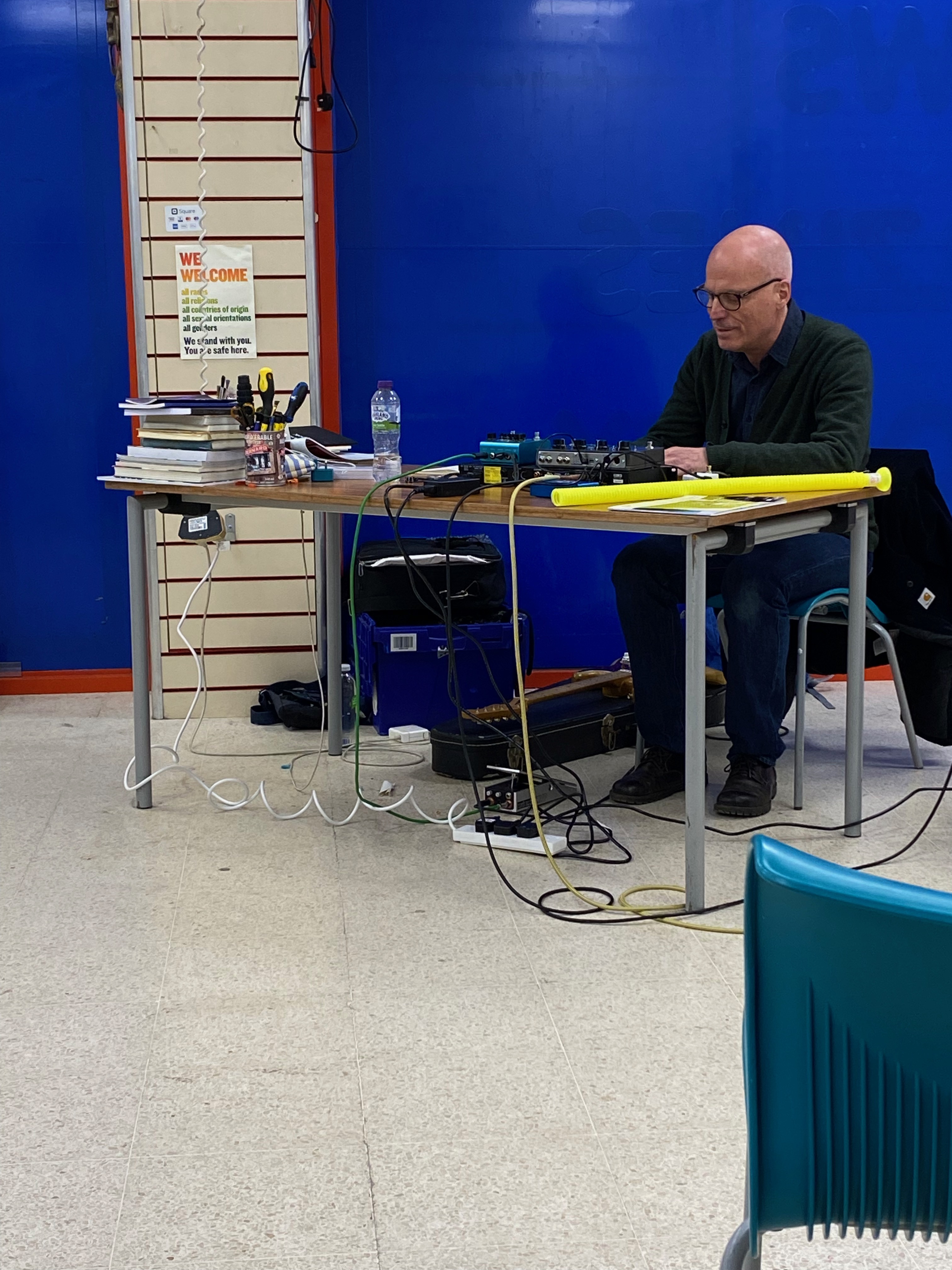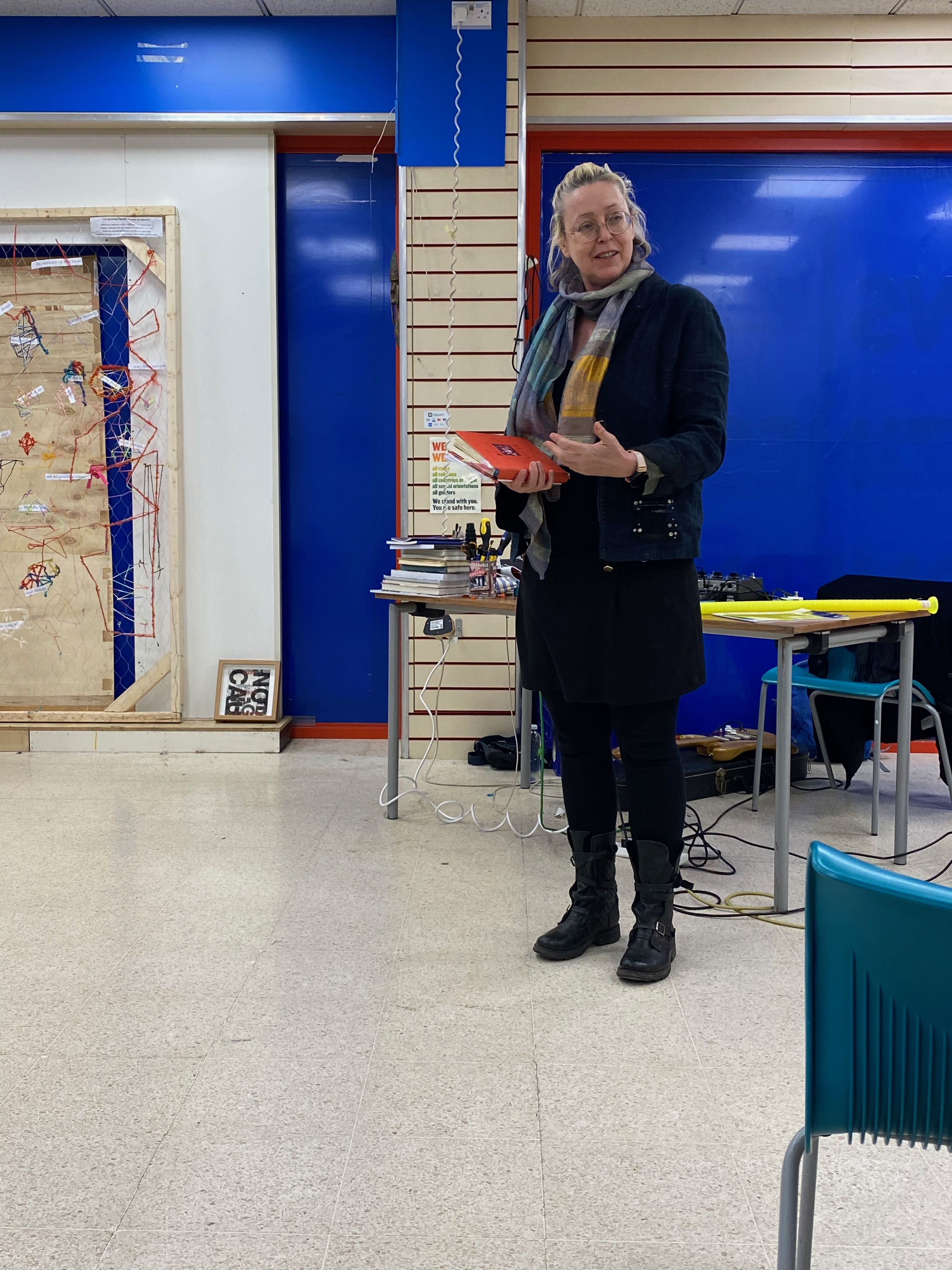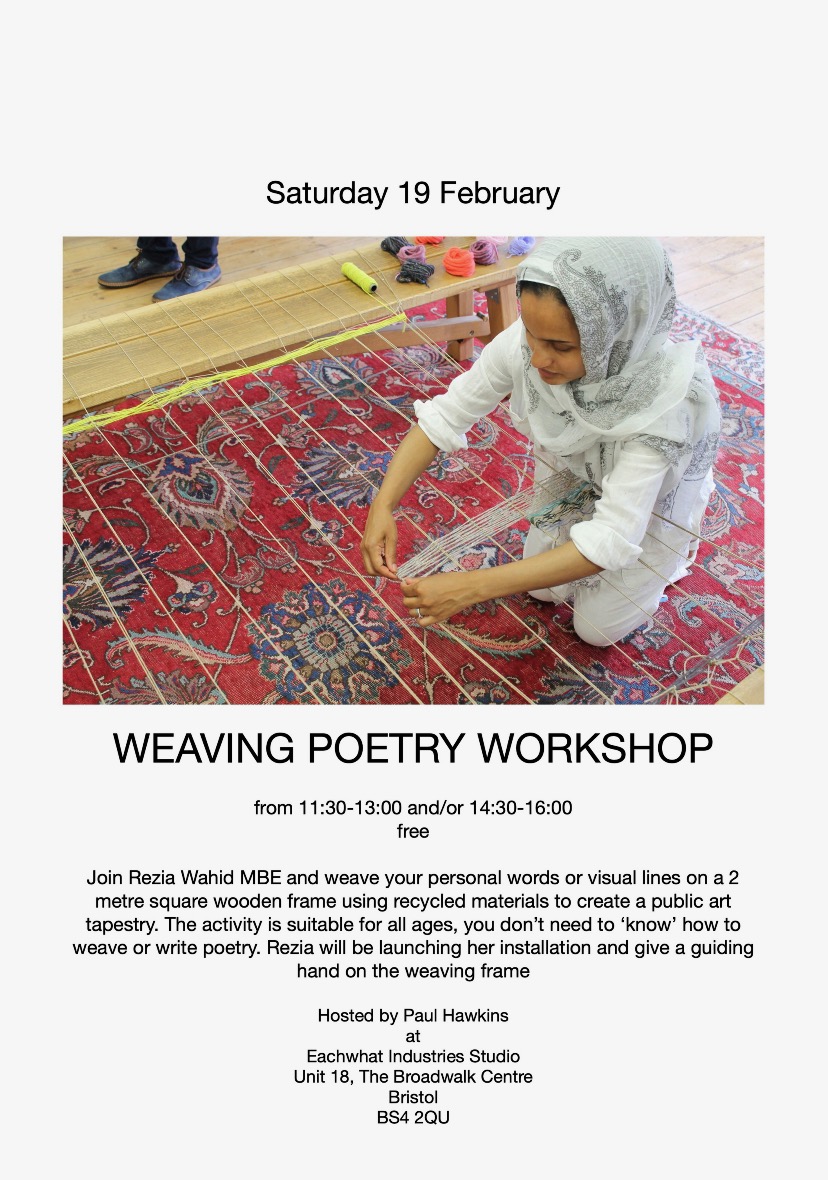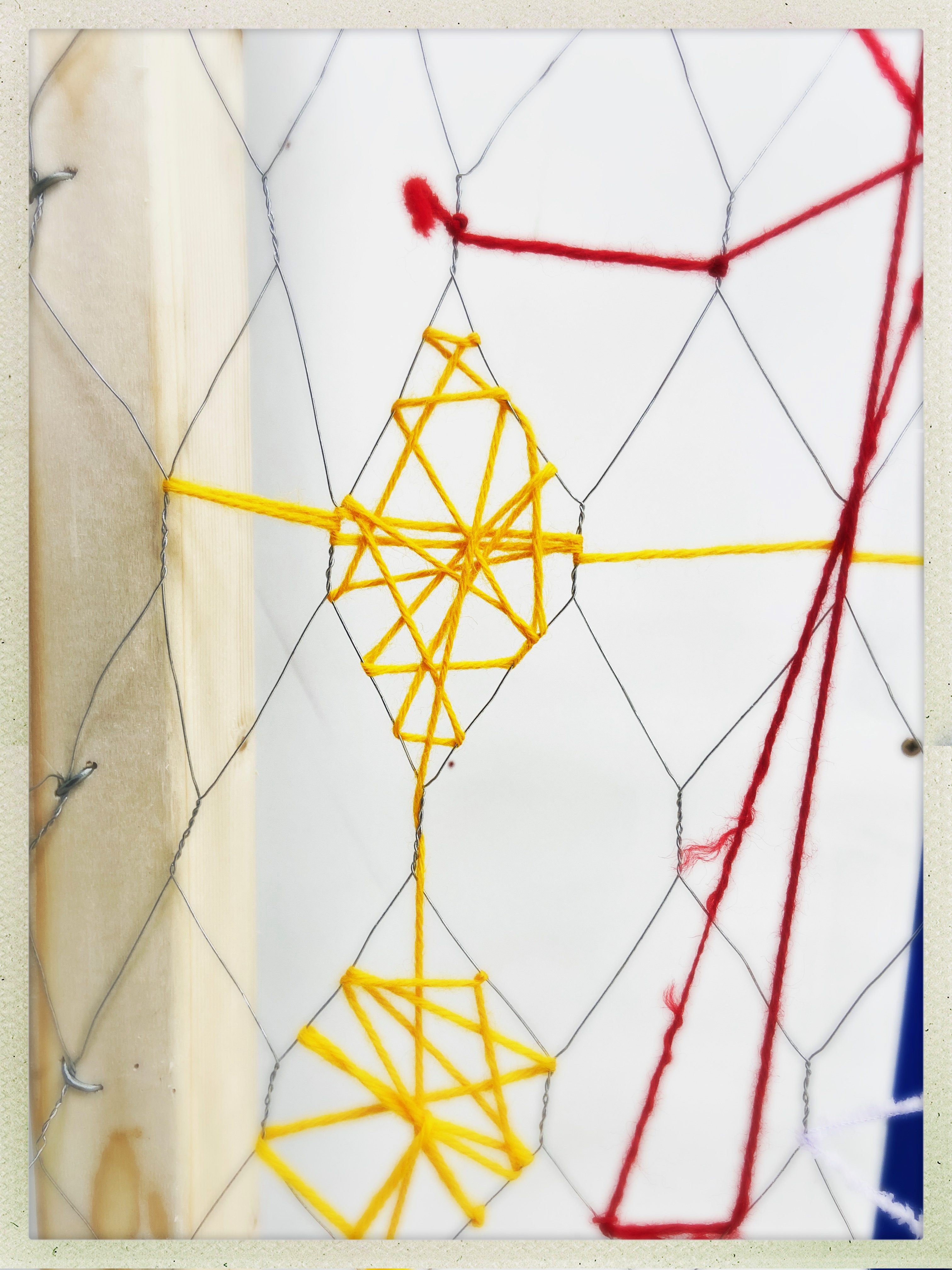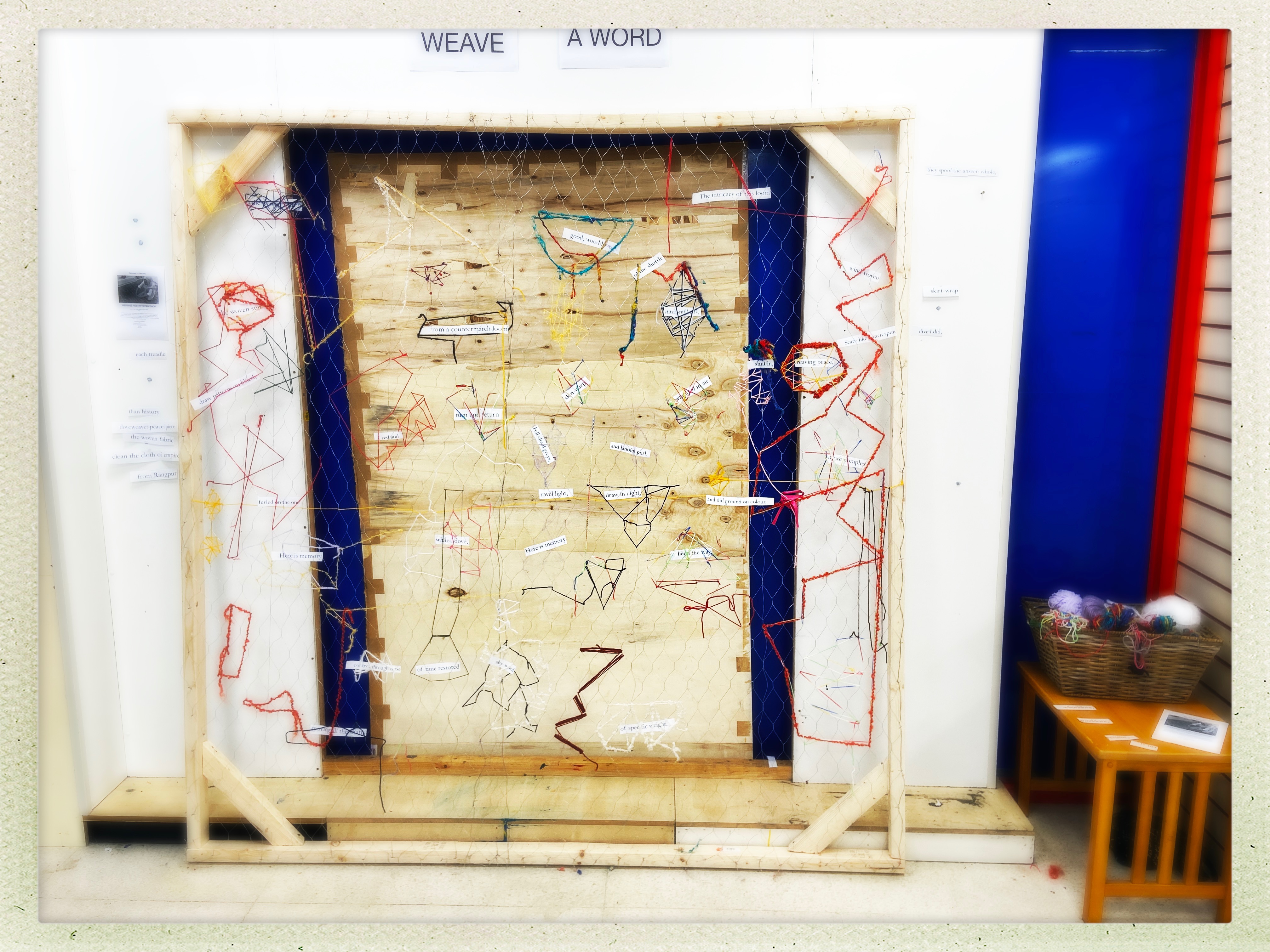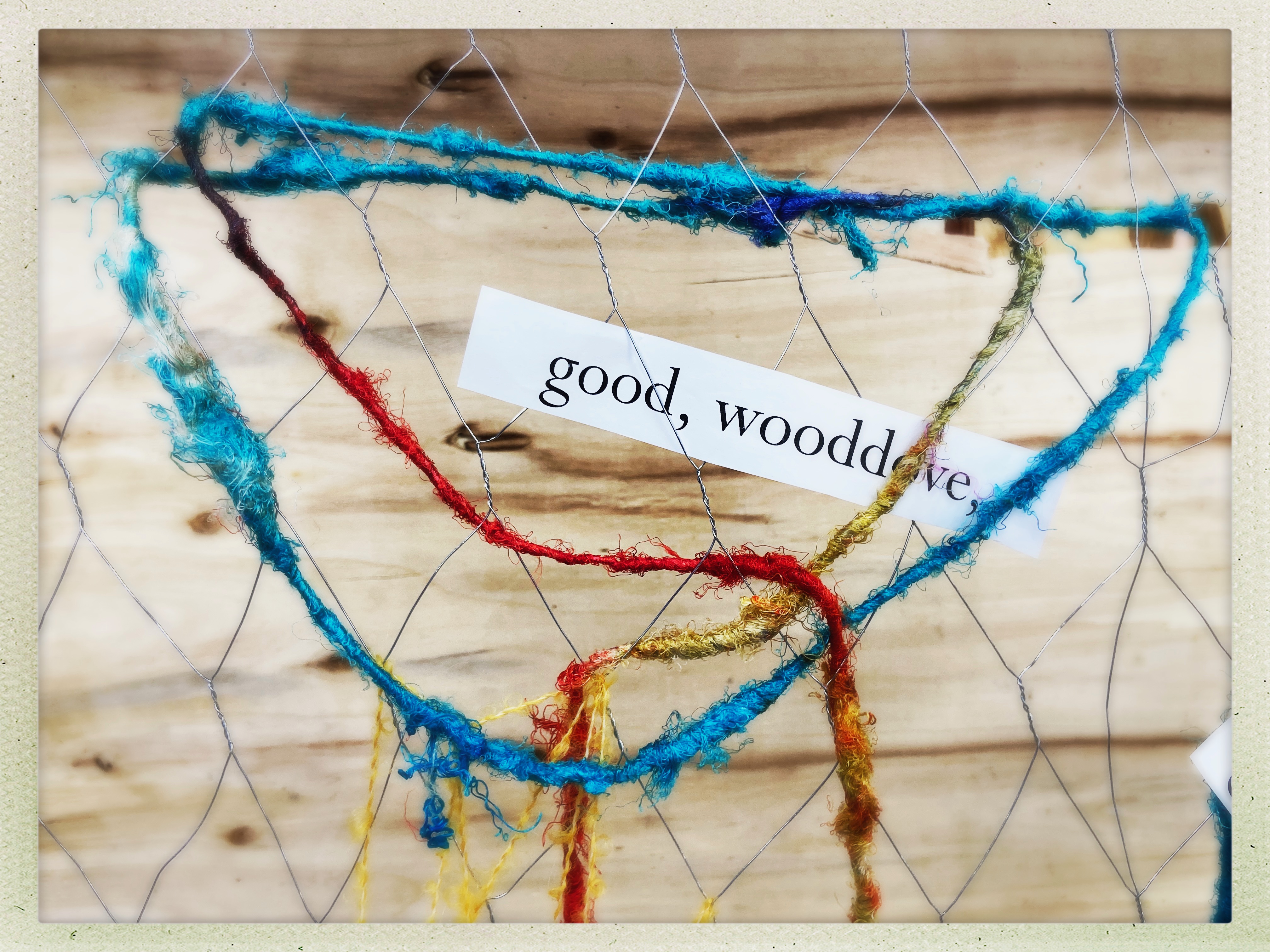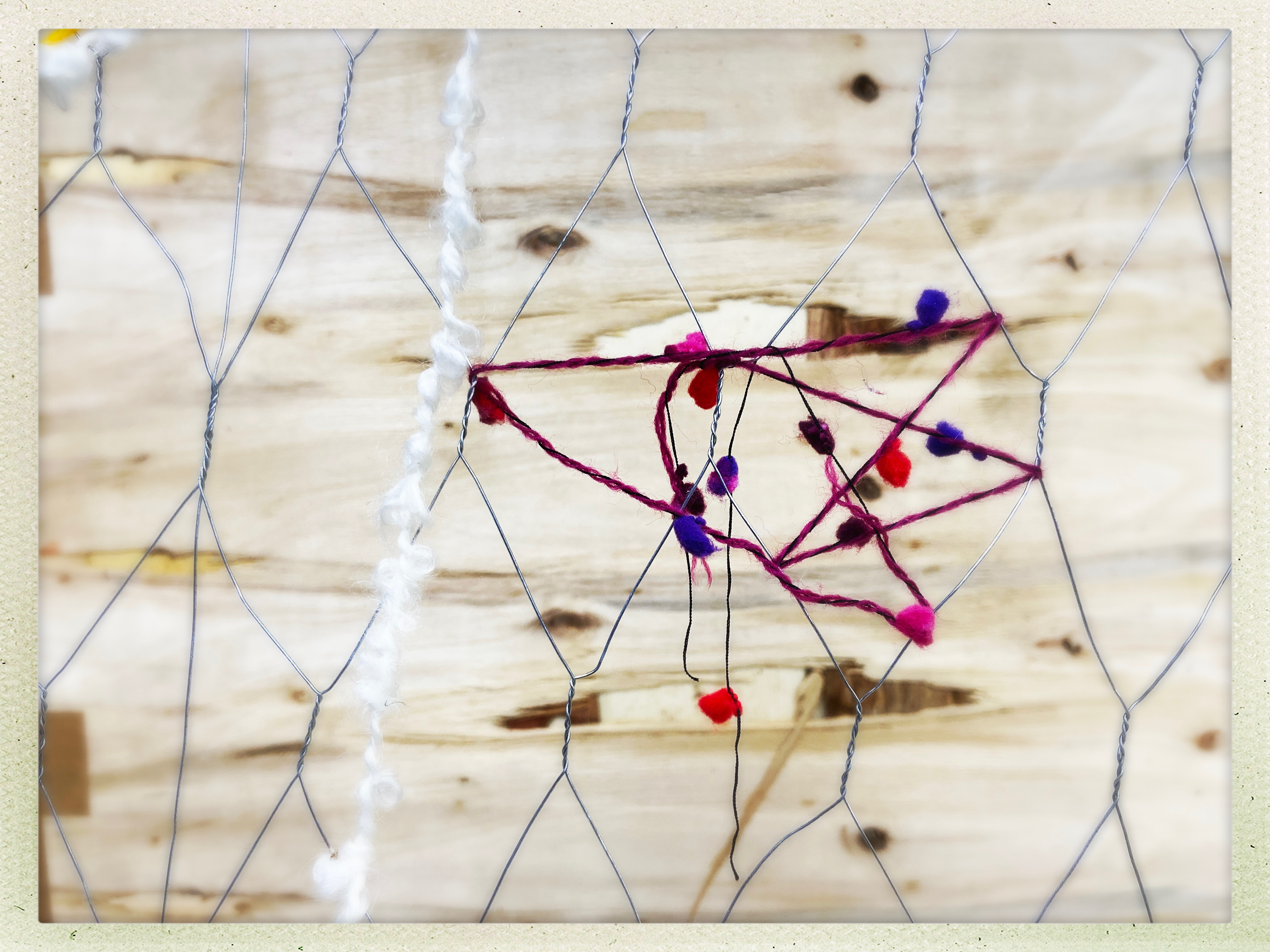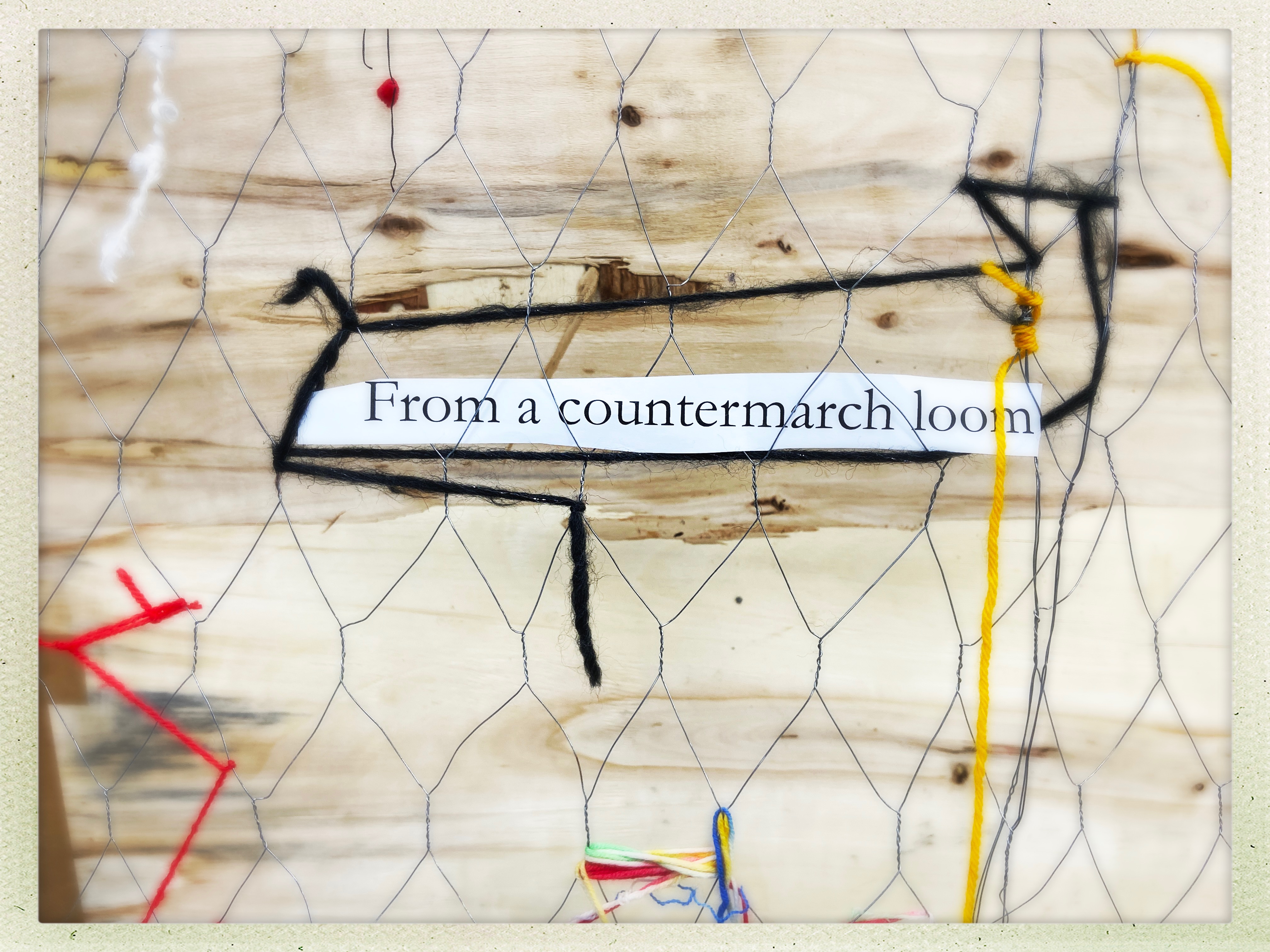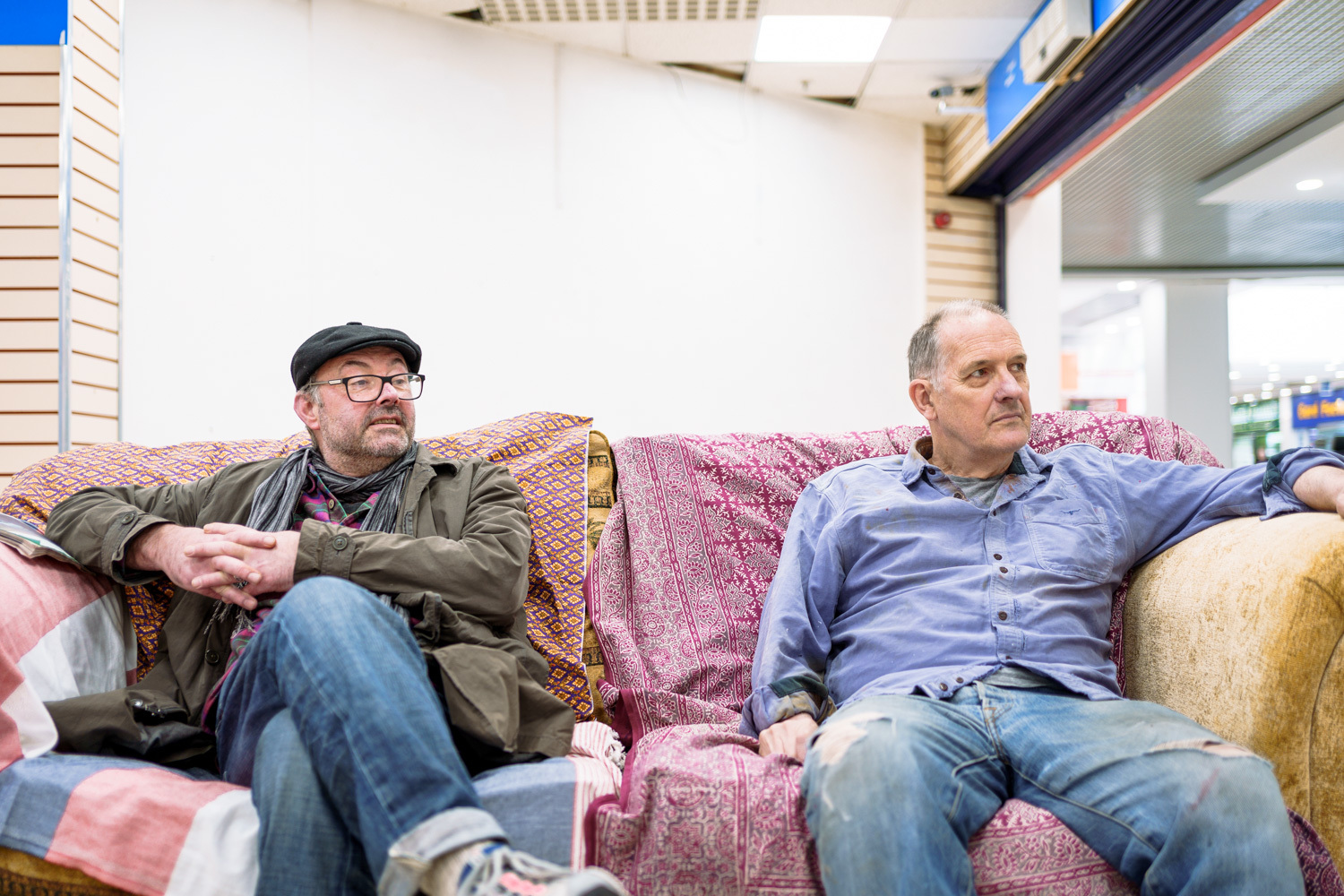 Bill Drummond and me at Eachwhat Studio Feb 23, 2022
photos: David Griffiths
Eachwhat Studio, Broadwalk Centre, Bristol BS4 2QU