[[[[ hesterglock press ]]]]



catalogue 2013 - 2020


click on a cover for more info/to buy
scroll down for free pdf's and Prote(s)xt imprint books




FREE PDF's

Boscombe Revolution ︎ Issue 1 - Place & Revolutionfeat. Sarah Crewe, Maureen Jivani, Carrie Etter, mpcAstro, Lana Bell, Sophie Mayer, Ellie Walsh, klipschutz, Ross Taylor, Tim Cumming, Graham Allison, Tim Suermondt, Catfish McDarius, Francis K. Johnson, Julia Boore, Iordanis Papadopoulos, Markie Burnhope, Martin Malone, Craig Dobson, Matt Haw & Jackie Willis



Boscombe Revolution ︎ Issue 2 - Sound & Revolution feat. Nick Power, Stuart Mckenzie, Mangal Patel, Fergus Crotty, Martin Myers, Bethany W. Pope, Susan Mackervoy, Paul Hawkins, Catfish McDarius, Tim Wells, Brendan Cleary, Gary Budgen, Antony Owen, Michael Scott, Sarer Scotthorne, Markie Burnhope, James Manlow, Tim Cumming, David Webb, Gary Budden, Leanne Bridgewater, Bruno Neiva & Mohineet Kaur Boparai



Boscombe Revolution ︎ Issue 3 - Gender & Revolution feat. Emma Lee, Amitabh Dwivedi, Rose Drew, Amy R. Biddle, Sasha Kosoff, Kevin Reid, Lucy Furlong, Dom Schwab, Anges Davis, Kyra Hanson, Gary Budden, Markie Burnhope, Sarer Scotthorne, Barbara Donne, Lucy Humphrey, Myriam San Marco & Julia Boore

Boscombe Revolution ︎ Issue 4 - Revolution & Free Speechfeat. Dan Duggan, Clara Quinion, Lucy Humphreys, klipschutz, Glen Wilson, Amber Koski, Graham Allison, Sarer Scotthorne, Neil Sparkes, Christopher Mulrooney, Antony Owen, Tim Cumming, Rupert Loydell, Patricia Walsh, Simone Estridge, Adam Steiner & Chandramohan S.

︎ the hydrazine feat. Taban Othman, Jonners Davies, Sian Rhiannon, Clive Osman, Bel Blue, Matt Duggan, Clara Quinion, Nick Lovell, Kate Firth, Simon Leake, Maggie Collins, Paul Hawkins, Sarer Scotthorne, Will Ford, Hannah Morland-Jones, Jennifer Comley & Kat Winifred





Established in 2018, an experiment with a different model to publish work that is radical, affordable, experimental & anti-systems of oppression, intersectional, across form(s) & across discipline(s):
we sell at cost price
authors set their own price for selling their books
all Prote(s)xt books share the same cover art & layout (pretty much)
we publish via the best suited print-on-demand provider for each book/project
Aim(s) :
We strive to make positive links between non-profit literary, artistic & political worth NOT corporate, capitalist values of financial return, profit & monetary worth.
Catalogue :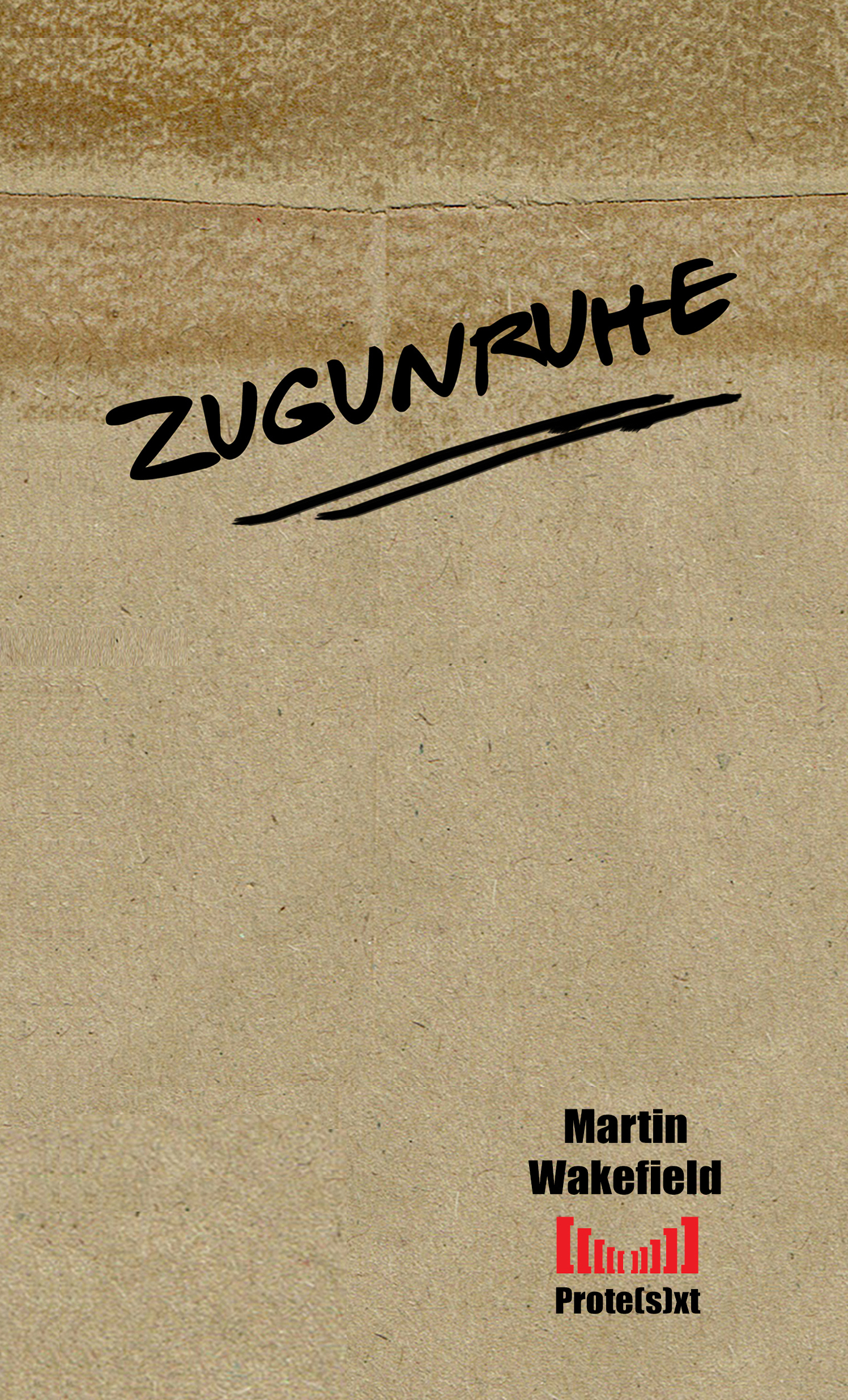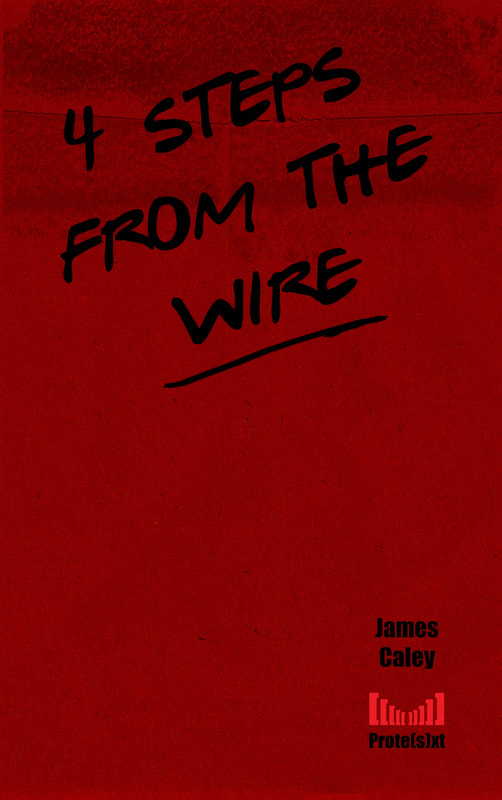 Catalogue: (click on a title below for more info)
P-001
The City of Dreadful Night - Andre Bagoo

P-002
Bampy - Aaron Kent

P-003
4 Steps From The Wire - James Caley

P-004
The Conspirators - Pascal O'Loughlin

P-005
Termites: the illegal occupation of paradise - Zachary Payne
P-006
78 Composite Lost Sonnets - Catherine Vidler

P-007
Void Voices - James Knight

P-008
Poems of the Mare Nostrum/Costa Nostra - Arturo Desimone

P-009
durch / through - Thomas Havlik

P-010
Out of the Sky - Michael Prihoda

P-011
A Few Franks for Dearest Dominic - Kathryn Hummel

P-012
Splashback - Kathryn Hummel
P-013
Other Rooms - Matthew Turner

P-014
Superatomicluminal - Elancharan Gunasekaran

P-015
2_154_77_79_38 - Catherine Vidler
P-016
ten cups of coffee - David & Lizzy Turner

P-017
Dharma Dialog - Leanne Bridgewater

P-018
This Is The Way The World Ends - Pedro Eiras

P-019
Zugunruhe - Martin Wakefield

P-020
The Poetarium - Miggy Angel
(2020)
P-021 Beyond Heroin - Zachary Payne (2020)
P-022
Konstantinos Papacharalampos - Exchange
P-023 Filtered Rain On The Mountain - Catherine Vidler (2020)
Where it all started . . .

Pamphlets (all titles sold out)
The Blood House - Sarer Scotthorne
handmade B&W A5 stapled pamphlet 2015 £5 (2nd edition paperback due 2020)
clew - Lucy Furlong
handmade B&W A5 stapled pamphlet 2015 £5 (2nd edition paperback due 2020)
Margaret Thatcher's Museum - Antony Owen
handmade B&W A5 stapled pamphlet 2015 £5
Reasons - Rupert Loydell
handmade B&W A5 stapled pamphlet 2015 £5
reservation - Christopher Mulrooney
handmade B&W A5 stapled pamphlet 2015 £5
Run - Linton SM
handmade B&W A5 stapled pamphlet 2015 £5
Neil Sparkes/Sarer Scotthorne - Zerox Sonnets & X-Ray Blues
handmade B&W A5 stapled pamphlet 2015 £5
Boscombe Revolution Issue 4
handmade B&W A5 stapled pamphlet 2015 £5
︎free pdf
Boscombe Revolution Issue 3
handmade B&W A5 stapled pamphlet 2015 £5
︎free pdf
Boscombe Revolution Issue 2
handmade Riso-printed A6 pamphlet 2014 £3
︎free pdf
the hydrazine
handmade B&W stapled pamphlet 2014 £3
︎free pdf


West Side Herstory 1
handmade B&W A5 stapled pamphlet 2014 £5
West Side Herstory 2
handmade B&W A5 stapled pamphlet 2014 £5
West Side Herstory 3
handmade B&W A5 stapled pamphlet 2014 £5
Boscombe Revolution Issue 1
handmade Riso-printed A6 pamphlet 2013 £3
︎
free pdf