AUDIO WORKS
Paul Hawkins aka Bob Modem

Seven Christmas Songs / Knowle Noel
Bob Modem and Peter Jaeger
Bob Modem: Field Recordings from The Broadwalk Centre Shopping Mall in Knowle, South Bristol, England, December 2021
Peter Jaeger: Guitar and Treatments
Photograph by Bob Modem

A & B Sides - Small Things Happen and Bob Modem


about: Bob Modem made 13 graphic scores. Peter Jaeger read, improvised, played and recorded them during lockdown in Bristol, 2021. Together they made six colour A Sides and seven black and white B Sides. The album download includes a high-quality PDF booklet of all scores.creditsreleased September 10, 2021
Paul Hawkins: graphic scores.
Peter Jaeger: electronics and electric guitar.
Written by Paul Hawkins, based on three years he spent occupying properties in London. FLEA tells the story of several characters and a chain of events that began 1990 in the (in)famous squatted community of Claremont Road in Leyton east London.
The Roadbreakers Big Road Blues

The band wwas formed from local musicians who lived along the proposed route of the M11 Link Road. We played gigs to raise money for the No M11 Campaign. The Stranglers Fan Club recorded one of these gigs and released it on CD. Copies were sold to raise money too. I've no idea whether it is still for sale now. Probably for the best.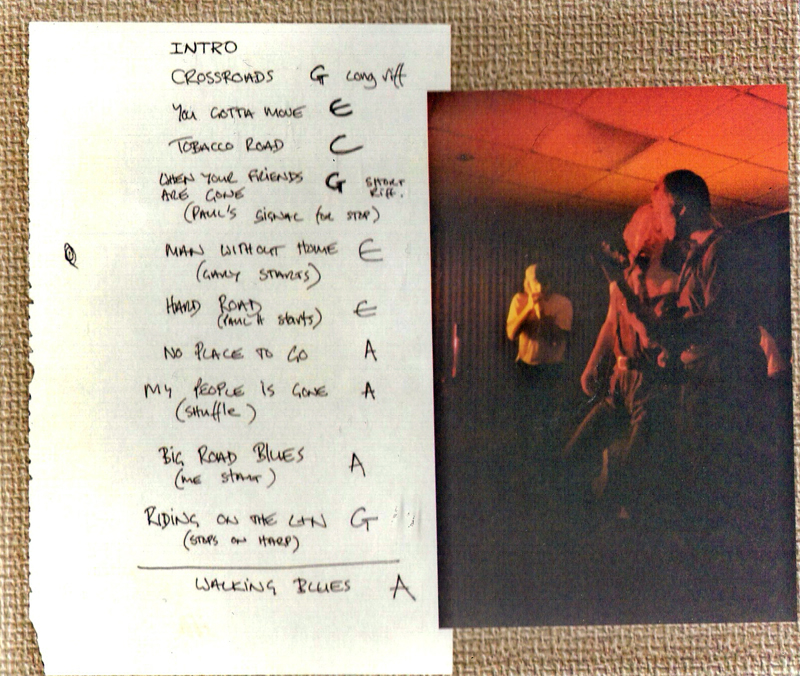 I played with a lot of other bands when squatting in Claremont Road, including this one . .
.
taken from the album If This Is Your Best Shot Okra?
by truCulentEnigma (Paul Hawkins/Bob Modem)
track listing:
> 1. ramirez 1 - 5.10
> 2. gimbri - 21.05
> 3. drugless - 1.46
> 4. slake long march - 6.54
> 5. mill house draw - 6.30
> 6. three teas carnie mood - 7.47
> 7. ghost and out - 4.27
> 8. bloke likes three's - 4.25
all songs ©hesterglock/paul hawkins 2007
more info : eachwhat.com
...staying unhinged amongst the gambling insanity of the global (+/-) pop culture Dow Seng...
for ellie & ruby
thank you audiomulch & gnoua
︎free download
hpcd031
www.headphonica.net
2008
Eachwhat Studio, Broadwalk Centre, Bristol BS4 2QU